Lagoonia Updates For Fun in the Sun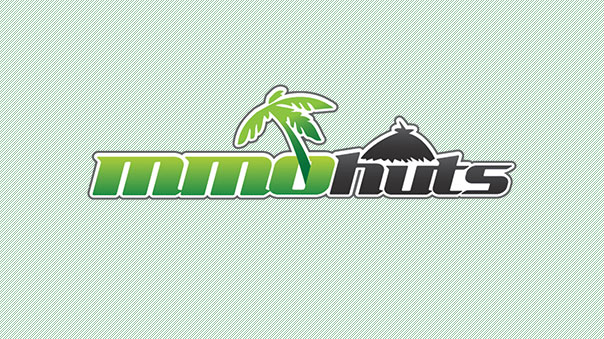 Lagoonia has launched several multiplayer buildings as part of its Fun in the Sun update.  Players may now construct the Bowling Bar, Village School, and the Tavern Tent.
The bowling bar helps islanders feel young at heart, and lowers their age by five.  The school teaches islanders skills they need to perform tasks, and raises their age by five.  Finally, the tavern allows enemies to become friend in the time-honored ritual of getting drunk.  The game now also allows you to customize the name, age, and looks of incoming islanders, and a new Romanian language client is being offered.
Lagoonia is published by InnoGamesm who also publishes Tribal Wars and Grepolis.
Lagoonia Gameplay Screenshot

Source:
Lagoonia Upgrades Fun in the Sun

Hamburg, June 7, 2012. Lagoonia's island entertainment has just been upgraded with new multiplayer buildings: a bowling bar, tavern tent and village school. These lively structures can only be made with the help of fellow South Sea residents, and are useful for personalizing gameplay.

Visiting the bowling bar makes an islander feel carefree and young, which lowers his or her age by five years. Alternatively, the village school quickly teaches young characters the skills it takes to perform tasks, and raises the attendee's age by five years. Finally, by grabbing a few beers at the local tavern tent, enemies will quickly turn into friends.

Another important feature included in the update is the ability to choose the look, name and age of incoming islanders. Furthermore, the Romanian language version started.

The focus of Lagoonia is on relationships – both between characters and players, and players with one another. One can plan and create many things that make the island livable and fun: from a warm fire and a cozy shelter, to useful fish nets, and later in the game lighthouses and waterslides. The game is free and no download is required – the only technical requirements are a browser and an internet connection. The game is currently featured in the Google Chrome Store.
Next Article
In a world where the innocent call out for a true hero, Spilt Milk Studios and Mastertronic call upon you to save the day, as Tango Fiesta exp...
by Mikedot
Darkfall: Unholy Wars is the leviathan sequel of Darkfall, a PC PVP MMO. Greenlit by the Steam Community...
by Ragachak
Technicron Manufacturing and Piranha Games released three new variants of the Quickdraw Mech today for pilots and houses looking to secure a c...
by MissyS