K.O.S. – Secret Operations Enters Closed Beta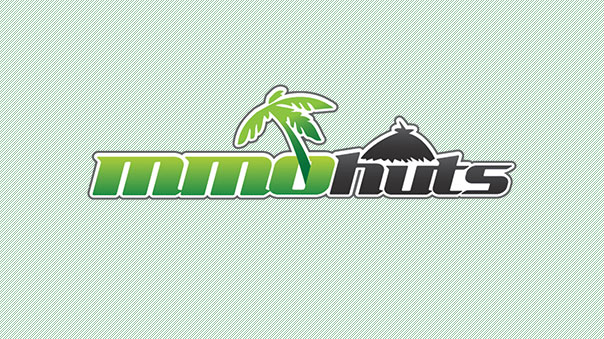 A new MMOFPS, K.O.S. – Secret Operations, by YNK interactive went into closed beta on September 24, 2009. K.O.S. aims to compete with MMOFPS heavyweights like Combat Arms, Wolf Team and Huxley: The Dystopia in the rapidly growing MMOFPS market. H0pefully though, K.O.S. will actually be different than all of the other MMOFPS games out there, but only time will tell.
The Original Press Release
Online PC game publisher YNK Interactive today opened their closed beta testing registration for their new MMO game, K.O.S. – Secret Operations, a free-to-play first person shooter (FPS) game for PC.
"We're all very excited here to launch the K.O.S. beta test next week," said Brian Udarbe, Lead of YNK Interactive's K.O.S. Division.  "The features we're packing into the game have been designed with the players in mind, and we're testing it with some of the top FPS players and clans in the world alongside thousands of players new to first person shooters.  The community is already buzzing and we'll be working hard to keep them happy."
New recruits are invited to register at www.DONTBLYNK.com for a chance to join the closed beta testing for K.O.S. – Secret Operations , which begins September 29, 2009.  Current players of YNK Interactive's games are automatically granted access to closed beta testing.  Beta keys are also being distributed on various gaming sites.
K.O.S – Secret Operations is a free-to-play multiplayer online first person shooter (FPS) for your PC.  Some of its key features:
Play online with your friends from around the world — for free
4 different game modes
Grow your gunner through leveling and special abilities
System requirements are fairly low, allowing virtually any PC to play
Confident in your skills?  Enter Pro Mode and put your (in-game) money where your mouth is!
Compare yourself to all players through our individual and clan ranking system
Need more players on your side (or for target practice?)  Draft some Killbots, the latest in AI infantry
Secret documents can be found in-game, which can be traded for special items
The game comes bundled with Xfire™, enabling players to easily communicate with each other via voice chat during game play, along with other unique features such as live stream video, one click screen capture, and community page access.
K.O.S. – Secret Operations is a part of YNK Interactive's new game portal www.DONTBLYNK.com, which also houses the whimsical MMORPG Seal Online: Evolution and Krazy Aces, an online aerial combat racing game, which ended closed beta testing today.  To register for the K.O.S. – Secret Operations closed beta testing, visit http://kos.dontblynk.com.
About YNK Interactive
YNK Interactive is a subsidiary of YNK Korea, one of Korea's largest online game developers and publishers since 1998. Based in Orange County, California, YNK Interactive's mission is to publish high quality game titles and deliver them to English-speaking markets around the globe.  The global network including YNK Taiwan and YNK Japan is known for its award-winning MMO games for PC, such as Rohan Online, Seal Online, and Sting.
Next Article
Bitbox, developer and publisher of Life is Feudal: MMO, has announced the game's next closed beta test will begin on April 26.
by MissyS
IDC/Games has announced that the Weapons of Mythology Second closed beta has just started.
by MissyS