Knight Online introduces Chaos update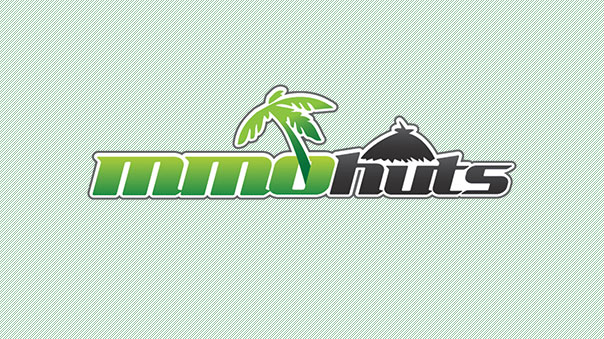 Knight Online hasn't seen a major update since 2008, but all of that changes today as the game releases a new chapter, "Chaos."
The update introduces a new kill-or-be-killed instanced map, as well as new armor designs for every class. Wings, new special Chaos Skills, Mining, a skill bar, map features, and a redesigned character creation all are included as new features in this massive update.
The Original Press Release:
KNIGHT ONLINE BRINGS CHAOS TO MMO's

Knight Online Unveils The Next Chapter In Its Epic Story

Irvine, Calif.– December 15, 2009 – Knight Online, a premier MMORPG title of GamersFirst (http://www.gamersfirst.com/), delivers 'Chaos' as the next chapter in the Knight Online World (KOL). This newest piece of KOL will bring players long-awaited features including:

– CHAOS EVENT! – Players with the most kills and survive the new instanced map, Altar of Ancient Deities, will receive improved rewards including; blue/green/red treasure boxes, oracle vouchers and Chaos emblems.
– New Armor – A whole new set of uniquely designed armor for each class.
– Introduction of Wings – Wings can be obtained through combat in Chaos events and also provides special bonuses applied to damage increases and experience.
– New Chaos Skills – Spirit Sword, Ice Counter, Fire Sword, Tears of Angel, Sprint, Ice Sword, Stealth, Stun Lightning, Poison Knife, Throw Stones, Light Put, Drain Restore, Killing Blade.
– Mining – Players can now gain experience through mining ore that can gain them HP/MP potions, Bezoars, Rice Cakes and Fireworks.
– Enhanced Character Creation – Players can now customize characters with a wide range of face and hair, color and style options.
– New Map Features – Mini-maps will display various icons with updates and enhanced details.
– The Skill Bar – Skill bars can now be expanded to display two bars simultaneously.

This will be the first major expansion of Knight Online since Forgotten Frontiers in October of 2008. Knight Online thrusts players into a relentless world with the most hardcore PvP environment in the MMORPG genre. After choosing a nation, the player takes part in the epic war between the noble kingdom of El Morad and the monstrous Karus, fighting for glory in the endless stream of battles that characterizes the struggle. They can form clans, strive to achieve the ranking of Knight, embark on quests to master their combat abilities, and even become King of their respective nation.
Next Article
In "Ghost Stories of Gielinor", RuneScape players will discover spooky tales from around the game world and compile them into a Grim...
by Ragachak
Mail.Ru has begun a series of updates for RiotZone, scheduled to roll out from now through May.
by MissyS