Kingdom Defender: Innovative and Unique Tower-defending Strategy Card Game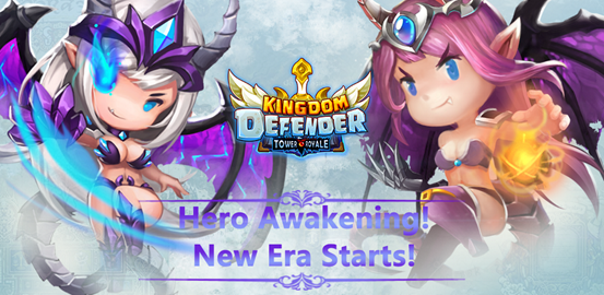 Kingdom Defender is an innovative and unique combination of Tower-defending, strategy, and card game.
Defend your territory by recruiting the most powerful and loyal heroes to your troop and defeating the most evil intruders.
The Pre-registration is available at: http://www.playkingdomdefenders.com/u/Promo2day
Subscribe to YouTube to get more NEWS: https://www.youtube.com/watch?v=MfZMnFIzNZc
FEATURES
Storyline Gameplay: What's the prophecy of the High Priest? Did the old King sell out his kingdom to the Demons? All of the answer can be found as you defeat the enemies and unlock new chapters during your adventure.
Strategy-oriented Tower Defense: More than 100 heroes, all with different attributes and skills, are ready to be summoned. Players need to make wise choice, including heroes on battle and enemies to attack, so as to claim victory for each fight. Note that every decision counts for your kingdom.
Rich Content: Corridor Leaderboard, Mirror Trial, Lost Palace, Guild, Arena and many more systems. Players can be offender as well as defender. Discovering new contents and fun all the time!
Recruit and Train Unique Troop: Your troop is the final safeguard of your kingdom and people. Different match of heroes will result in totally different outcome of the battle. Strive to owe the most powerful troop!
Next Article
InnoGames reveals new details about the native cross-platform play for Tribal Wars 2.
by MissyS
Players enter Prominence Poker with only their wits and their poker face as they explore unsuspecting and seedy locations.
by MissyS