Karma Online launches website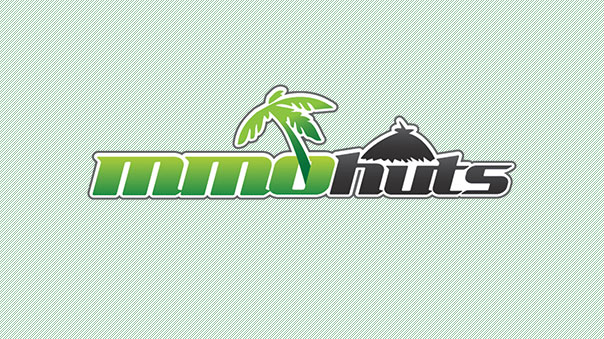 Joymax has launched the official teaser website for Karma Online: Prisoners of the Dead, featuring a trailer, character information, game mode, and more.
Players who register with Joymax's portal between now and May 22 will be able to have their name in special colors during closed beta to stand out among the crowd, and they will also be rewarded with a Golden VT40Bayonet knife.
Joymax also publishes Silkroad Online.
Source:
JOYMAX LAUNCHES TEASER SITE FOR KARMA ONLINE: PRISONERS OF THE DEAD

The First-Person Shooter Goes Into Closed Beta Later This Month-New Recruits Will Receive A Special Bonus For Registering In Advance

Seoul, Korea, May 4, 2011 – Joymax, a leading online game developer and publisher, announced today that it has launched the teaser website for Karma Online: Prisoners of the Dead. Players can visit the new website at http://www.joymax.com/karma/

"We are excited to unveil the new teaser website for Karma Online to our fans so they can see what we have in store for them," said Joymax CEO, Nam-chul Kim. "With the closed beta for Karma Online just a few weeks away, we hope that in the meantime, players will check out the new teaser website, learn more about the game, and get excited about one of our biggest games to launch this year."

The new teaser website for Karma Online: Prisoners of the Dead will provide players everything they will need to know about Karma Online – including, but not limited to the characters, maps and weapons which players will have access to in the first-person shooter, as well as WWII trivia to help them settle into the KARMA universe.

Recruits who register with the Joymax portal at http://www.joymax.com/portal/ will be rewarded handsomely as well.
All Soldiers who register between May 3rd and 22nd will receive two
special bonuses during the Closed Beta Test.   First, players will be
allowed to have their names in a variety of colors, setting them apart from the rest of the pack and creating a way for clans to easily identify its members.  Second, for those ready to go straight into battle, early adopters will be awarded with a Golden VT40Bayonet!
This sexy knife will shine even under the deepest coating of blood.

To become a fan of Karma Online: Prisoners of the Dead, players can
visit http://www.facebook.com/#!/KarmaPOD or
http://twitter.com/karmapod and http://www.youtube.com/user/KarmaPOD

Developed in conjunction with Dragonfly, and published by Joymax, KARMA
Online: Prisoners of the Dead is the newest installment in the KARMA Online series, the top online first-person shooter series in Korea.
Players go back in time to World War II, where they must choose to side with the Axis or Allied powers and join the fight for global victory – with a zombie twist.  In this virtual and historical simulation, players will be up against enemy troops as well as hundreds of the walking dead from the remains of the catastrophic battle.
Next Article
It's becoming more apparent that gamers are getting burnt out on MMOs altogether, mainly due to how restricted MMOs have been come. Mikedot ...
by Mikedot
Roberts Space Industries and Cloud Imperium are delivering on their plan to bring quarterly Star Citizen updates.
by Ragachak
Nexon teams with famed illustrator Jeong Juno (Lineage 2) to bring to life a new roleplaying game on iPhone and Android.
by Ragachak