Drakensang Online announces open beta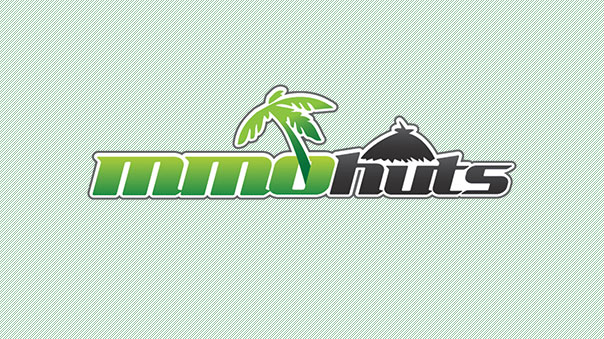 Bigpoint has announced that its upcoming MMORPG, Drakensang Online, will begin open beta this June.The open beta release will include five languages to start (with a total of almost 30 languages planned).
Drakensang Online is free-to-play and browser-based, featuring a hack-and-slash style where players may choose to play as Dragonknight or Spellweaver. The game will launch with over 100 hours of content, and Bigpoint plans to release regular updates including new areas, dungeons, and classes.
Bigpoint also publishes War of Titans, SeaFight, and Dark Orbit.
Drakensang Online Gameplay Screenshot

Source:
Drakensang Online opens its doors to the public – Open Beta coming in June

Hamburg, May 3, 20111 – At the Deutschen Gamestage 2011 convention in Berlin, Bigpoint  announced (http://www.bigpoint.com/) the launch of Drakensang Online's Open Beta in June (http://www.drakensang-online.com/). Bernd Beyreuther, Head of Development Bigpoint Berlin, revealed the company's plans in his keynote speech on "Chances and opportunities of Drakensang Online – an open look into game design". June's international release will be offered in five different languages including German, English, French, Spanish and Italian. Further languages will join soon, resulting in nearly 30 different languages by the year's end.
With visually stunning 3D graphics, an action-packed world, an enthralling story and sophisticated gameplay, Drakensang Online is not only reinventing the Drakensang saga but also thrilling MMO gamers and fantasy fans alike with its innovative gaming model: A free-to-play online game that can be played directly in your browser without having to install a client in advance. Selected players have already had the pleasure of testing the limited-time Closed Beta and were given the task of smoothing out all the bugs to get the game ready for the official release.
"Players can look forward to the Open Beta release in June!" says Philip Reisberger, Chief Games Officer at Bigpoint. "Thanks to positive community feedback about the Closed Beta as well as an impressive record of registrations, we're already confident that the launch of Drakensang Online will be an all-time success – and now directly in your browser! Our Berlin team has done a great job and we can't wait to open the gates to Drakensang Online and let all the players into its whimsical world."
Bernd Beyreuther, Head of Development Bigpoint Berlin, had the following to say at the Deutsche Gamestage 2011: "The Closed Beta's smooth progress has enabled us to take the next step in June and open the game up to everybody. The switch from classic PC game to browser game was a huge leap forward for us filled with many new possibilities. Drakensang Online gave us the opportunity to try out our ideas and fulfill our visions we had always dreamed of implementing in the Drakensang game series."
Together with friends and fellow gaming enthusiasts, gamers can immerse themselves into the epic world of Drakensang Online, playing as either a Dragonknight or Spellweaver and enjoying over 100 hours of gaming content. Taking on numerous opponents and menacing monsters from the Anderworld, gamers will have to come together if they wish to master the treacherous dungeons and tricky quests. Extensive updates, tailored to fit the community's needs, will be added to the game on a regular basis and introduce interesting surprises such as new regions, dungeons or classes.

Players can register to play Drakensang Online's Closed Beta http://ww.drakensang-online.com/. They'll also be able to find more information about the online game there, or they can check out the official Facebook page at http://www.facebook.com/drakensangonline/ or Twitter page at http://www.twitter.com/drakensang/. Starting in June, fantasy fans and MMO gamers can start playing the long-awaited and free-to-play Open Beta for Drakensang Online.
Next Article
In the event, players shoot penalties and compete with their neighbors in order to receive bonuses or new, exclusive buildings.
by MissyS
Players are invited to experience a new version of the Four Winds bazaar, as the Zephyrites return to battle-scarred Lion's Arch and Queen J...
by MissyS
Star Wars Battlefront: New footage and modes revealed
by Mikedot