K.O.S. Secret Operations relaunches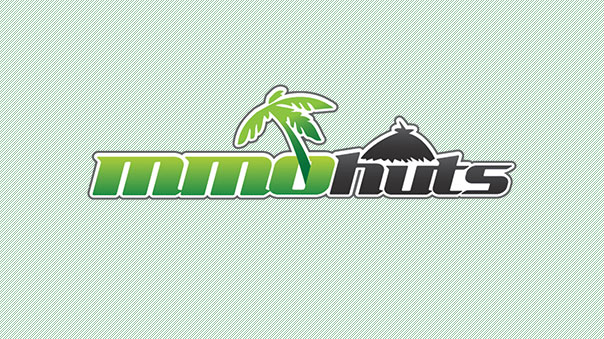 YNK Interactive has relaunched K.O.S. Secret Operations onto their new PlayRohan Portal.
The game has seen a new update that has improved maps, game interface, weapons, and more, along with new modes including Ghost Hunter, Free For All, Infiltration and Melt Down. Several events will be held in the coming weeks, including a top 10 Ranker contest, a special "Amped Package" given to the first 1,000 to log in after the relaunch, and a special 10% bonus RP coupon (NEWPORTAL code).
YNK Interactive also publishes Rohan Online and Seal Online.
K.O.S. – Secret Operations Gameplay Screenshot

Source:
K.O.S. – SECRET OPERATIONS AMPS UP FOR ITS RE-LAUNCH

YNK Interactive announces the re-launch of the FPS in the new PlayRohan Portal

ORANGE COUNTY, Calif. – August 23, 2011 – Online PC game publisher YNK Interactive announced the re-launch of the first person shooter, K.O.S.-Secret Operations on August 24, 2011 in the new PlayRohan Portal.

"We amped up everything in the game, including weapons, costumes, maps, & game interface," says Dae Kim, Project Manager of YNK Interactive.  "Gamers better start their target practice because K.O.S. just went up a notch."

On August 24th, K.O.S.-Secret Operations will be joining the popular MMO titles, R.O.H.A.N.: Blood Feud, Seal Online: Eternal Destiny, and Hellgate in the newly released PlayRohan portal.  All games can be accessed through the same website and will use the same currency for the players' convenience.  All past K.O.S. players will be able to transfer their old currency to the new ones, which are now Rohan Points (RPs).

K.O.S.-Secret Operations is a fast paced competitive game built with the Source Engine.  It is a free FPS with the option to purchase cosmetic and utility items to enhance fire fights.  The re-launch of K.O.S.-Secret Operations includes new weapons, gear, and modes with an addition of a brand new mini game on the web, where gamers receive in game items.  The newly added features aid players in conquering added maps with combat modes like Ghost Hunter and Free For All and recon modes like Infiltration and Melt Down.

Many events are in schedule with the reopening, including a Top 10 Ranker Contest and a special "Amped Package" for the first 1000 players that log in at launch.  All RPs through Playspan in the month of August get a 10% bonus with the coupon code: NEWPORTAL.

To register and for details, visit the new portal, www.playrohan.com
Next Article
Aeria Games announces the release of X-Men: Battle of the Atom on Android 4.0+ devices.
by MissyS
Warframe has launched Update 13.7, and here's a rundown of what the team has been doing in Warframe on PS4.
by MissyS