Jagex Announces RuneFest 2019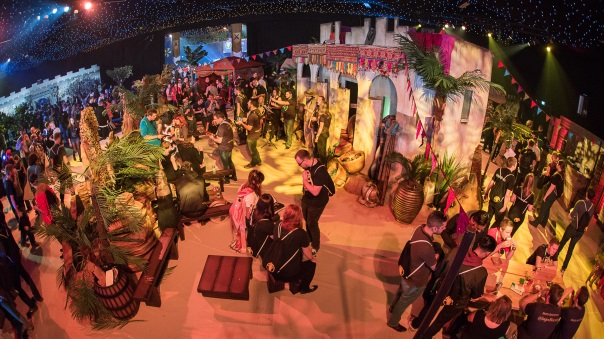 Jagex announced this morning that tickets for RuneFest 2019 will go on sale starting at 4 pm BST today. RuneFest is the biggest annual celebration of Runescape and Old School Runescape and will take place on Friday and Saturday, October 4th-5th at Farnborough International Exhibition & Conference Centre. RuneFest 2019 will feature a wide range of entertainment for community members attending from across the globe to enjoy. The Golden Gnome Awards, the annual celebration of the franchise's prestigious community award ceremony will take place on Friday night, with Jagex promising a night to remember.
A limited number of early bird tickets will be available from £135 to buy via the official RuneFest website. Each ticket provides access to both The Golden Gnome Awards and the 'Night Before Party' on Friday 4th October, and RuneFest 2019 the next day. The two-day spectacular will also be available for fans to tune in and watch from the comfort of their own home. The theme for the ninth RuneFest will be announced in the coming weeks.
Head of Events at Jagex, Josh Winward, said:
"There's no better way to connect with the ever-expanding RuneScape community than by bringing everyone together to forge some legendary memories both in person or online. RuneFest at
Farnborough provides us with the opportunity to bring more of our living game world of Gielinor to life than ever before, while expanding The Golden Gnome Awards on the first night gives us the perfect chance for our community to shine in the spotlight!"
Wargaming today announced details about its first ever Wargaming.net League Grand Finals, slated to take place on April 4–6 at the Multikino...
by Mikedot
True to its origin, Strongholds offers content similar to that which has been apparent in DnD for years.
by ApocaRUFF
We would like to advise American gamers that even an extremely fun and addictive game like Flower Knight Girl is not worth prison.
by DizzyPW