TERA's Skywatch: Call to Arms Update Arrives on PC in June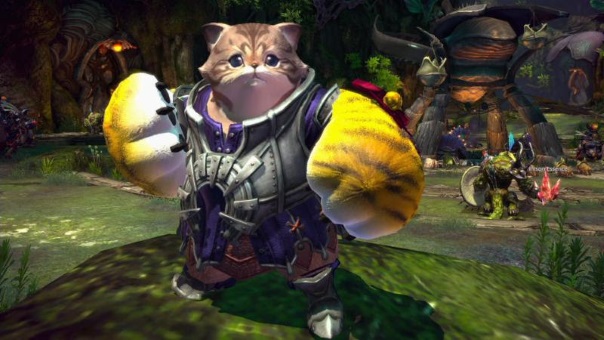 TERA's PC Edition is seeing a new update on June 11th, 2019 – Skywatch: Call to Arms. This update adds a new race/class combination, in the Popori Brawler. They might be cute and fuzzy, they are still known for their ferocity in battle. There will also be a four-week leveling event helping players start their new Brawler, which will stock them with helpful items and faster leveling. Players who manage to get a Brawler to 65 by July 9th will earn the premium Kitten Hitten-Mittens weapon skins. This update will also introduce the new treasure maps system.
Players completing high-level dungeons have a chance to earn one half of Naslow's Treasure Map, two of which can be assembled to point players and parties towards hidden chests of loot in the game world. For end-game players, the Gossamer Vault (Hard) instance will be added for those looking for a bigger challenge and better loot. TERA's Summer Festival is also on the way. On June 6th, the Blood on the Beach event will return to help players get ready for some fun in the sun.
During San Diego Comic-Con, DC Universe Online had a pair of announcements.
by Ragachak
WEBZEN, a global developer and publisher of free-to-play games, has announced the release of Season 9, MU Online's latest content update.
by Mikedot
A new video is revealed for InnoGame's upcoming Kartuga.
by MissyS