Iris Online to begin closed beta on Oct 15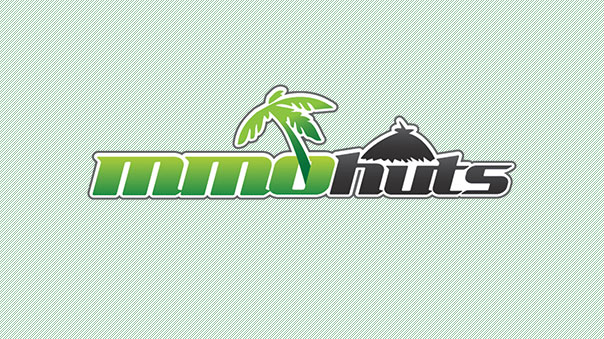 After some time in quiet development, gPotato (Gala-Net) is finally ready to announce Iris Online's closed beta date.
The closed beta will begin on Friday, October 15th at noon PDT and run until Friday October 29th, midnight PDT (two total weeks of testing). Registration for closed beta will end one hour before the closed beta test goes live. gPotato notes that space will be limited and is encouraging players to log in as soon as possible during the testing.
Iris Online is an anime-style gypsy-themed MMORPG featuring a special Tarot card system and much more.
Gala-Net publishes many other MMORPGs through its gPotato portal, including AIKA Online and Allods Online.
Iris Online Gameplay Screenshot
Source:
Iris Online CBT Announcement

Monday, October 11 2010 – 8:47 PM

by GM_Soularas

Hi Everyone, we're pleased to announce that Closed Beta Testing will begin on Friday, October 15th at 12:00pm PDT and will last for two weeks until Friday, October 29th at 11:59pm PDT. If you haven't done so already, pre-register for a Beta Key now at http://iris.gpotato.com . Registration closes on Friday, October 15th at 11:00am PDT!
Visit http://iris.gpotato.com to redeem your beta key and download the beta client, on October 15th at 12:00pm sharp!
We encourage you and your friends to login as soon as possible as space is extremely limited and is on a "first come, first serve" basis.
Don't miss out on getting the first peek into this season's most charmingly addictive MMO! Trust us, everyone loves Iris and you will too!
Want all the latest news? Be sure to follow, like, and, subscribe!Follow us on Twitter – http://twitter.com/IrisOnlineUS

Like us on Facebook – http://facebook.com/EveryoneLovesIris

Subscribe to our channel on YouTube – http://youtube.com/EveryoneLovesIris

Tags: About The Game, Closed Beta, Pre-Beta, Registration, Website Live
A massive update seeks to renew Heroes of Newerth for all players.
by MissyS