Honkai: Star Rail Begins Launch Pre-Registration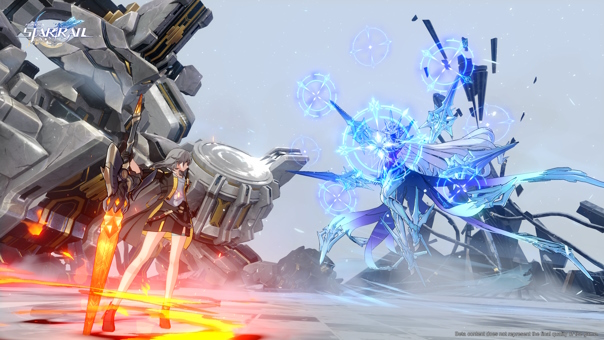 HoYoverse announces that the pre-registration of Honkai: Star Rail, the brand-new space fantasy RPG, kicks off on PC, iOS, and Android, and the newly-confirmed Epic Games
Store.
Honkai: Star Rail is a brand-new space fantasy RPG title with a journey through immense worlds of the unknown. The game features an intuitive turn-based combat system, large maps with maze exploration, puzzle-solving gameplay, and immersive storylines that together compose an interstellar melody filled with surprises and rewarding experiences, that echo throughout the universe!
During the current beta, players can experience the origin of the story in Herta SpaceStation, and then set sail to explore Jarilo-VI and Xianzhou Luofu. Jarilo-VI has innumerable mysteries and dangers frozen beneath its snow caps awaiting further investigation; Xianzhou Luofu, the silkpunk flagship where inhabitants seem to have achieved immortality, foreshadows the upcoming expedition infused with eastern fantasy where the Trailblazer drills down to the core of [Stellaron] due to serendipity!
To embrace the upcoming official release of the space fantasy RPG game, Honkai: Star Rail kicks off the pre-registration today to welcome global players to participate in the milestone-challenging campaign to win multiple rewards and get ready for the extraordinary astral adventure that lies ahead. Participants will have the opportunity to gear up their arsenal by getting up to 20 Star Rail Passes and the playable character Serval when the game is officially launched, more information is accessible via the pre-registration website at: https://hoyo.link/18zDCBAd
Next Article
The Infected is a mid-range PVP world, and players 15 and above have a medium-risk/reward environment to do battle on.
by Ragachak
An exciting new update is coming to the Orcs Must Die! Unchained closed beta on Tuesday, September 23.
by MissyS
The Repopulation's servers have gone offline this morning to add patch 15.7.2.
by MissyS