Hi-Rez announces Smite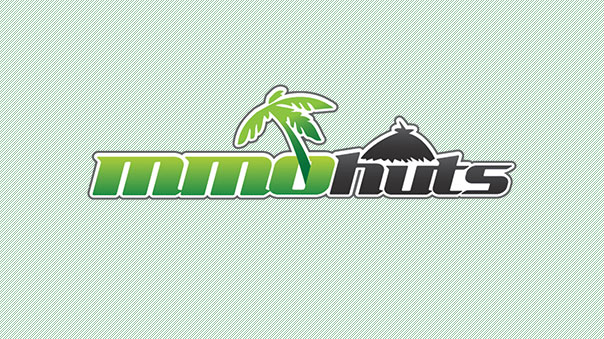 Hi-Rez Studios, publisher of Global Agenda – which just went free-to-play – has announced the development of a new game: Smite.
Smite will be a DotA-like (MOBA) game, in which players choose from a selection of mythical gods and join in arena combat against other gods and minions. The game will use the Unreal 3 Engine and will be free-to-play. No further details have been announced yet, but Hi-Rez promises to reveal more in a few months.
Smite Concept Artwork
Source:
HI-REZ STUDIOS ANNOUNCES SMITE

Gods vs Gods in 3rd-person DoTA-inspired Battleground

ATLANTA – April 21, 2011 — Hi-Rez Studios, the award winning independent developer of Global Agenda, announced today they are developing SMITE, a free-to-play online battleground between gods. Players choose from a selection of mythical gods, join session-based arena combat, and use custom powers and team tactics against other player-controlled gods and non-player controlled minions.

"As a studio and as gamers, we love competitive multi-player games that reward teamwork and strategy", says Todd Harris, Hi-Rez Studios COO. "With SMITE, we draw inspiration from DoTA-style RTS titles, but leverage the Unreal 3 Engine to introduce original action oriented combat mechanics, great graphics, and a mythology-themed setting. These session-based games depend upon balanced class design, sophisticated stat-tracking, and matchmaking functionality. These are features we understand well from Global Agenda and our studio is excited to progress team-oriented PvP in new and original directions with SMITE. At this point we already have a really fun playable version of SMITE and we look forward to sharing additional details about the project in the coming months"

For more information visit:

Website – http://www.smitegame.com
Facebook – http://www.facebook.com/smitegame
Next Article
Trion Worlds has revealed that the next phase of the ArcheAge: Legends Return Fresh Start servers is on the way.
by Ragachak
Anyone who buys a ticket to see Warcraft from participating partners will receive a free digital copy of World of Warcraft.
by MissyS