Heroes of Gaia to launch Rise of the Guilds expansion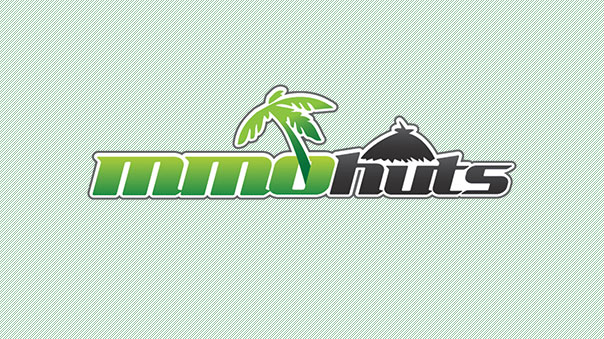 Heroes of Gaia, a browser-based MMO based on classic PC strategy games, has announced its latest expansion, Rise of the Guilds. The expansion goes live May 27th, with the game going down Wednesday, May 26th, in the late evening to patch the game with the new version.
Rise of the Guilds will add a new Guild Battle System, enabling guild versus guild fighting. Up to 40 players per guild can participate in the battles, which will occur at a set time every day. RoG also adds personal rankings, equipment forging, new items in the HoG shop, and new high-level NPCs.
The Original Press Release:
Heroes of Gaia: Rise of the Guilds Expansion Launches May 27

LOS ANGELES, Calif. – May 25, 2010 – SNAIL GAMES USA today announced the release date of Heroes of Gaia: Rise of the Guilds, the latest expansion of the groundbreaking MMO RTS browser game, Heroes of Gaia (HoG).

With Rise of the Guilds (RoG), Snail Games USA will take free-to-play MMO browser gaming to the next level. RoG introduces a rich variety of new gameplay elements to the already feature-rich HoG universe. The expansion contains a new Guild Battle system which will create a deep Guild-versus-Guild (GvG) competition element, along with personal rankings, equipment forging, a number of new high-level NPCs, and a multitude of new functional and vanity items in the HoG Shop.

"We are thrilled to give the HoG community things which they have been requesting for a long time." said Scott Miller, CEO of Snail Games USA. "The Guild Battle system is unique in the world of F2P MMO games and the expansion is going to serve every level of player, from the most competitive guilds, who will have an opportunity to determine which is the supreme champion of HoG, to the novice player, who is just getting involved in the HoG community."

The RoG expansion will officially go live across all HoG realms on the morning of Thursday, May 27 after a brief period of scheduled maintenance late in the evening on Wednesday, 10 pm – 2 am (Pacific time). Players will be able to log on instantly and access all of new HoG: RoG features at no cost and with no downloads.

"There is a lot going on here at Snail – and the RoG expansion is just the beginning. We will have an announcement very soon about our next game, which is coming this summer and will set a new high-water mark in MMO browser games. Stay tuned – it's going to be a big summer."

Players can discover HEROES OF GAIA at www.heroesofgaia.com – always free and with no downloads.
Next Article
Genesis A.D open beta officially launches. The open beta began Nov 8 at 12:00 PM PST. Ijji is kicking off the open beta with several events.
by Guest
NGames, a leading online games publisher, has today announced several exciting Daily Events taking place now in new free-to-play side-scrollin...
by Mikedot
37Games today is thrilled to announce that its new fruit themed SRPG Fruit Warriors will be launched in late June this year.
by MissyS