Heroes Charge Launches Massive TV Campaign for the Holidays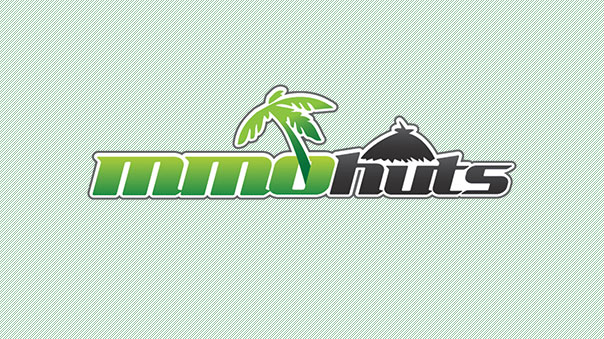 The wildly addictive free-to-play mobile battle arena card game, Heroes Charge, is heading straight to the living room this holiday season with a massive television campaign that spans 25 countries and dozens of cable networks targeting those with the most popular programming for the game's 18-44 year old demographic. Channels include Comedy Central, Adult Swim, SpikeTV, FX, FXX, ESPN, ESPN2, MTV, Esquire, USA, NBC Sports, Bravo and Discovery.
"uCool is going huge across cable this holiday season to reach mainstream consumers who are second screening their favorite TV shows. We know players are enjoying games on their phones and tablets as they watch South Park on their TV screen. Our game delivers that powerful adrenaline rush players are seeking between moments of their shows. With action-packed battles, a vast array of colorful heroes, quick progression, and rich rewards, we know once players get a taste of Heroes Charge, they'll be hooked!" said Lu Lu, CEO, uCool.
The commercials will air from December 20 through January 23 in the US and run throughout January globally. The first commercial is a 30-second spot produced by the award-winning studios of Brazen Animation and FAILSAFE Creative Group, and features popular characters from the game, invading skeletal warriors getting zapped by the electrifying mage, Emberstar.
"Heroes Charge has been on a tear since we officially launched weeks ago and has been rapidly climbing the charts. We're now #1 in 120 countries with over 6 million downloads and over 160,000 player reviews," said Jim Ngui, Heroes Charge Producer. "We pride ourselves on not only delivering a stellar gameplay experience, but also providing twice monthly updates and engaging community events to ensure that players always have something fresh and exciting to do."
The December release introduces hundreds of hours of new gameplay including a level cap raise from L80 to L90, two thrilling new features: Grand Arena, for mind-blowing 15v15 PvP battling, and Outland Portal, where random bosses break into your homeland to dispatch wicked PvE combat with epic loot drops. There are also three new heroes: Fallen Dominion, a front line damage dealer who transforms into a powerful demon with a mirror of himself, Cloud Walker, a midline agile hero who confuses enemies by creating weaker clones of himself, and Vanguard Warrior (December's check-in hero), a frontline warrior who creates chaos when charging into enemy formations.
All throughout the winter break, from December 18 through January 2, weekdays 10am PT on the Heroes Charge Facebook Wall, Community Manager CorgiKing will host fireside chats with the Twelve Days of Heroes Charge where players are invited to discuss the new content and hear tales of their favorite heroes for a chance to win 100 gems a day. Winners announced Monday, January 5. For details, check out the Heroes Charge Holiday Events Guide.
Gunpowder kegs are ready to blow in this new era expansion for Ministry of War.
by MissyS
The Forest Project is an upcoming serious game that provides therapeutic benefits to people living with dementia through the use of virtual en...
by MissyS
Meeting up with CM Treeshark and his usual cast of friends and followers, he first introduced us to the Ninja class.
by Mikedot