Transformers Universe Begins Open Beta This Weekend With Big Prize Pot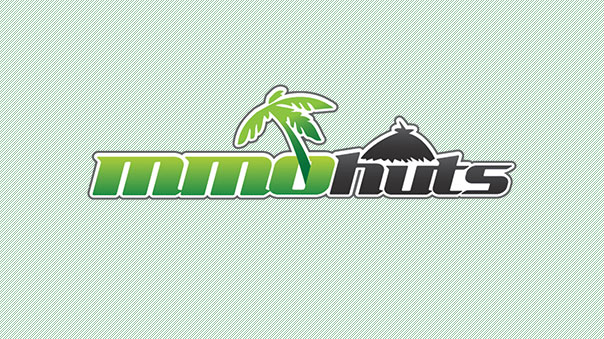 Transformers Universe, the free 3rd-person MOBA (Multiplayer Online Battle Arena) game, is proud to announce it's going in to Open Beta and available to all gamers beginning this Independence Day (July 4) weekend.
Going in to Open Beta now means players can simply register and instantly jump straight into the action as a Transformers Universe Commander.
This weekend Jagex will be celebrating this fantastic milestone with a double XP weekend, a 24-hour live Twitch stream (11am EDT July 5 – 11am EDT July 6) and $75,000 in prizes to be won over this weekend.
"We're delighted to be opening our game to the public, a game we believe is worthy to be Jagex's second massively multiplayer online game," said Mark Gerhard, Jagex CEO & CTO. "Our Beta community have been having enormous fun playing, as have we, often being schooled by them! Everyone has been absolutely fantastic throughout the Closed Beta and provided us with great feedback which we continue to implement into the game service through our weekly updates."
He continued: "True to our heritage we've pioneered a game in which all content can be enjoyed for free, simply through play. With almost two million battle victories recorded during the Closed Beta, our players evidently had the most fun – and success – while playing together with their friends in teams. I've been delighted to see teams invent strategies and tactics that we had not even imagined, and can't wait to see what new players come up with."
Now is your time to take control of an ever expanding squad of all-new Transformers warriors in heated battles of skill across multiple maps and game modes. With a range of customization available in the form of weapons, armour and powercores, each one of these unique Transformers warriors can be modified to match your playing style.
Next Article
Perfect World Entertainment Inc., a leading publisher of free-to-play MMORPGs, announced the latest expansion for Forsaken World: Freedom Fall...
by Mikedot
The top players from around the world gathered in the Bahamas last week to fight for their piece of that incredible $250,00 dollar prize pool
by Kings Decree
Seconds from Silence released a new blog, which can be found in its entirety below, which focused on character creation.`
by Ragachak