Gwent Open Tournament #2 Recap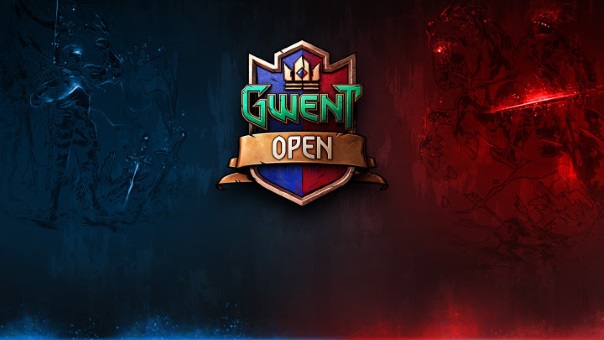 One of Gwent's biggest official tournaments of the year happened over the weekend, and boy was it a doozy.
With over a 1000 pro ladder games played from each of our participants, you can be sure we've got some of the best in the world duking it out for a piece of that $25,000 prize pool and one of two tickets to the prestigious Challenger bracket in Poland. However, there was one person in particular who rose up as a tier above the rest. From clawing their way to victory despite falling into a pit of despair, to not dropping a single match in the final series – our glorious champion put on a display like no other.
Let's take a look at some of the most incredible moments of the whole event.
Top Moment of the Tournament
GameKingAT (2) vs. Superjj (3) – Quarterfinals
If you took part in the live viewing with the rest of us folks on the subreddit or via Twitch, then you know for a fact this is an easy choice as one of the most unforgettable moments in the entirety of Gwent's competitive history. While stumbling a bit along the way, community favorite Superjj took his hard fought win with one last flashy play.
To give a bit of context, he was not trying to BM (bad manner) his opponent. Quite the opposite in fact. He wanted to make 100% sure the point total at the end of the round was the absolute highest it could possibly be. To do so, he set up a 40 point scorch a turn in advance much to the confusion of even our expert casters. Was it absolutely necessary? Maybe not. Was it incredible to witness nonetheless? Without a doubt.
Series to Watch
Freddybabes (3) vs. Adzikov (2) – Quarterfinals
UK representative Freddybabes looked to be in a bit of trouble after game 2 of the first quarterfinal series. Moving to matchpoint for Adzikov off the failure of Armor Radovid twice over, Freddy took his last gamble by pulling out his Consume Monster deck. Fortunately for him, it paid immediate dividends with a massive Toad Prince to keep his dream alive.
A nice win sure, but he still needed to win two more games in a row. And what better way to even the score than by dropping bombs with a massive DJ Extra finisher? Having finally arrived at the sweaty-palmed fifth and final match, he brought out arguably the most powerful deck in the meta: Emhyr Spies. Despite a brutal 34 point scorch, he top decked the powerful Joachim and paved the way to the semifinals.
TailBot (3) vs. OMhanahchann (2) – Semifinals
Honestly this is a bit more of a personal selection if nothing else. For this semifinals showdown, we get to revel in the delightfully painful bleed against one of my least favorite deck archtypes, Spella'tael. TailBot, though he reverse swept the series in the end, was stabbed ruthlessly by OMhanahchann's merciless, yet immaculately skilled method of forcing out as many of your opponent's cards as possible, going so far as to straddle the line between a safe and 'hero' pass.
Tailbot (0) vs. Freddybabes (3) – Finals
Surprisingly, it was not over-the-top plays, 1000-to-1 odds RNG, or a particularly unusual tactic that took the win here. This was simply Freddybabes making it look easy with a clean 3-0 sweep. How does he do it?
That is Your Brilliant Play? Truely?!
After the intense League of Legends Worlds 2017 action, I wasn't sure if I could go back to the more methodical, slow, almost sleepy pace of a CCG. But I was wrong, this tournament was delightfully interesting!
Frankly, I gotta give it up for the production crew. If it's not a silly dressed up Dandelion, it's the excellent casters explaining plays and making jokes along the way. It's an absolute treat that so early in Gwent's competitive road we can have such a brilliant cast to commentate the games and bring the much needed energy in an otherwise generally dull competitive space.
Next stop, Poland!
Watch all the games on CD Projekt Red's Twitch Channel here.
Next Article
The WildStar closed beta is accessible to all current subscribers to WildStar as well as non-subscribers who have received a closed beta key.
by MissyS
NCSOFT and Carbine are pleased to announce the launch of the Open Beta starting on Thursday, 8th May through 18th May. The Open Beta period ru...
by Mikedot
Square Enix and Ankama have announced their developmental road map for the rest of 2012, as well as revealed a new event coming in July.
by MissyS