Guilty Gear XX Accent Core Plus R Comes to Steam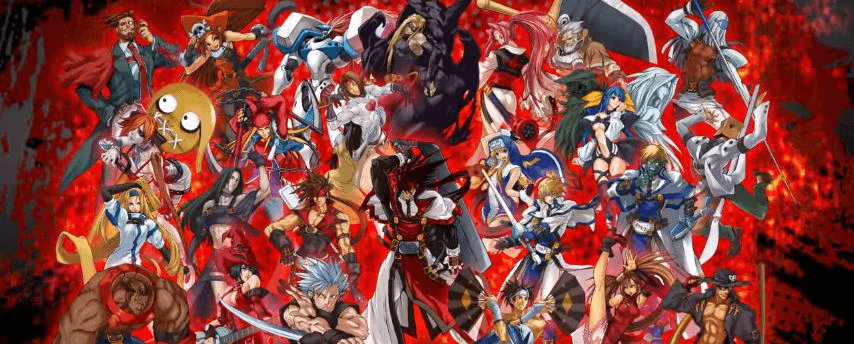 You know what Arc System Works does: They make fighting games like nobody else. But maybe you feel left out, because you do most of your gaming on a computer. Well pick up your lunch and come sit at the cool kids table because Guilty Gear XX Accent Core Plus R, the ultimate version of one of gaming's finest, uh, games, is coming to Steam for Windows next Tuesday, May 26, 2015.

For too long have PC users suffered, bereft of Guilty Gear's unique brand of insanity. Now, all your favorite characters are back—all twenty-five of them—and re-turned for battle. We've got your foul-mouthed robot, your magic hair lady, your blood-crazed homunculus desperate to marry a talking axe-key, your time-traveling witch, your bag-head guy…and plenty more. Every one of 'em has a story mode for you to play through, and a suite of tweaks and balance changes for competitive play. No Gear is more Guilty than this one.

Check out these sick bullet points:
• Online Multiplayer! Go up against your friends (or enemies, or strangers) in Ranked or Player matches, using the magic of the internet. Ranked matches track your wins, while Player matches don't—so just have fun!
• Full 25 character cast! Accent Core Plus marks the return of fan favorites Kliff Undersn and Justice, rounding out the cast of 25 playable characters. And in the latest Plus R version, they have been fine-tuned for more competitive play!
• Modes by the Bucketload! All-time series favorite modes are back: Survival, M.O.M., Mission, and Training Modes.
• Art! Unlock over 100 artist illustrations in Gallery mode.
• So Metal! Purchases on Steam include a digital copy of the 24-track GGXXACPR soundtrack. Indulge yourself in Ishiwatari Daisuke's world of heavy drums, bass, and electric guitars.

For more information please visit the official website: http://www.arcsystemworks.jp/steam/ggxxacpr/en/, or the Steam store page: http://store.steampowered.com/app/348550
Next Article
Taitale Games' Kickstarter for the epic science fiction MMORTS, Novus AEterno, comes to a close today having raised a whopping 360% of th...
by MissyS
Digital Extremes' newest Warframe® update "Chains of Harrow" arrives on PC today introducing "Harrow."
by MissyS
gumi Inc. and Atlas will be celebrating a special collaboration event between Brave Frontier and Shin Megami Tensei IV: Apocalypse.
by MissyS