Drift City moving to GamesCampus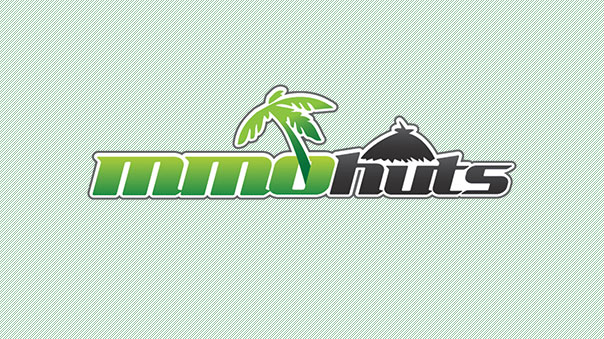 GamesCampus has announced that Drift City, previously published by Ijji.com, will now transfer service to them.
Ijji's servers will close down on October 28th. Players can already begin to transition their accounts from Ijji to GamesCampus and can do so until Ijji's servers close. In-game currency will not be transferrable; however, GamesCampus will be offering other compensation.
GameCampus' Drift City will also feature several yet unreleased updates for the game, including new maps, quests, battle modes, and systems, as well as a new event.
GamesCampus also publishes Legend of Edda, Shot Online, and Soul Master.
Drift City  Gameplay Screenshot
Source:
GAMESCAMPUS TAKES THE WHEEL OF DRIFT CITY STARTING NOVEMBER 1

Players Can Transfer Their Drift City Accounts From Ijji.Com And Check Out All The High-Octane Updates To The Popular Driving MMORPG at www.GamesCampus.com

Sunnyvale, Calif. (September 30, 2010) – Leading online game publisher, GamesCampus.com (www.GamesCampus.com), announced today that it will take over service of and launch the popular racing MMORPG, Drift City, on its GamesCampus servers beginning November 1st, 2010.  The Ijji.com servers will officially close on October 28th and current players can begin to transition their account to Games Campus starting now. Drift City players can find out how to transfer their account at http://driftcity.gamescampus.com.

Drift City is the unique driving game that is part role-playing game and part racing game.  It offers both mission modes and multi-player racing modes incorporated with cell-shaded style graphics for a unique racing experience.  Players can choose their vehicles, modify and customize the design, and upgrade the performance of their vehicles.

Once the game is available on GamesCampus.com, transferred players will be able to play on GamesCampus servers with all the newest unreleased updates.  The latest updates include new maps, quests, new battle modes and brand new systems! Additionally, all vehicles obtained or purchased will also be transferred.  Although in game currency will not be transferrable, GamesCampus will award players with compensation items.

"GamesCampus is committed to bringing a variety of quality online entertainment to our players so we are excited about the addition of Drift City to our lineup," said Uyen Uyen Ton Nu, head of marketing for GamesCampus.  "Drift City offers a large and stylish persistent game world and hundreds of single player missions this game and when we take over service of the game we will also be bringing several new updates that players will really enjoy!"

The transfer of Drift City to GamesCampus will include multiple updates to the game including a new 5th City map, new quests, new dealership system, game optimization and AI modification.  Players will also experience a first drift shop upgrade, main screen modification, a GT Championship system, and a 2010 Special Event for the new service known as the Golden Harvest.
Next Article
Webzen has begun Arctic Combat's closed beta testing.
by MissyS
Joymax has announced that three new player-designed Fellows have been added today to Silkroad Online.
by MissyS
More content. Faster progression. No microtransactions. Cliffhanger Productions' game of competitive turn-based strategy is relaunching o...
by Mikedot