Granado Espada Bristia Arc Finale for September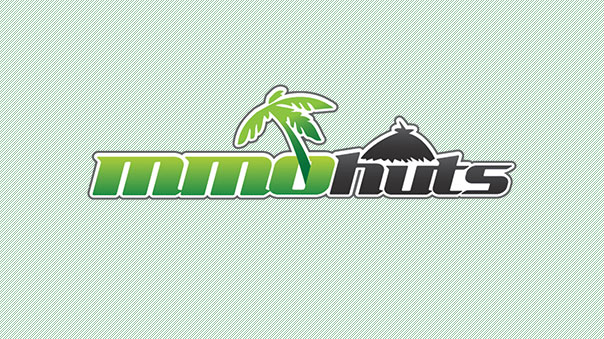 This September, Redbana brings the epic conclusion to Granado Espada Online's Bristia story arc with its finale, Renauld's Underworld. The harrowing plot climaxes as with Bristia's independence on the line as Bristia's Governor-General joins your party to confront the heinous General Renauld.
Combining Bristia Scenarios 2-2 and 2-3 into one big update, players can expect an overwhelming slew of content. Here is a select few:
New Recruitable Characters!
Two character recruitment quests are available for this update.
Veil, a former Colonel turned commander of the Resistance, is contained in the Tigres Prison and awaits his freedom at your hands. His skill in wielding crossbows in his unique stance Twin Sting is unparalleled, and his recruitment is required to progress in the storyline.
Caisse Kielce, older brother of Cano Kielce and Governor-General of Bristia, finally joins the Pioneering Family upon his emergence from hiding. A formidable tactician and gun master, Caisse wields the exclusive Large Caliber Rifle with his Heavy Stinger stance, and isn't afraid to use it to secure Bristia's freedom.
New Raid Mission: Tigres Prison
Tigres Prison is opened to Pioneers who have completed the scenario quest [Captain Veil's Escape]. Resistance members stalk the floors of the Tigres Prison, and only those confident in their family's strength can survive to reach the end – where the strongest of them all, the formidable General Renauld, awaits.
Added Scout Expert Stance
The Scout gets an additional boost in this update with their new Expert Stance: Combat Medicine.
Combining their experience in laying down traps and their mastery of buffs, the Scouts display their effectiveness in team configurations with this unique skill. Combat Medicine Stance books can be acquired from Emilia NPC in Coimbra.
Play Time Event: Battle Smith Idge
Players have the chance to get the rare character card Battlesmith Idge simply by accumulating their play time points. If that's not enough, players can also get Battlesmith Idge equipment: the Evil Polearm (34 AR, non-tradable) and the Silence of Ignisia weapon costume.
Next Article
Now through August 16, 2016, fans of popular anime "Fate/stay night [Unlimited Blade Works]" can step into the fantasy world of Mabinogi!
by MissyS
Gamer Sensei, whom we recently worked together with, are now going to be partnering with the EU LCS team H2K for tutoring/coaching!
by Ragachak
The update includes changes and improvements to existing game elements, as well as new content.
by MissyS