GetAmped 2 Officially Launches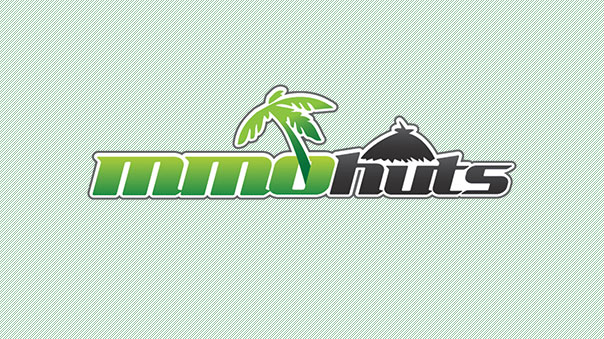 After an extended development and beta phase, GetAmped 2 is finally live! Its a 3D fighting MMO that's a sequel to GetAmped, also known as Splash Fighters. The game has blocky graphics, similar to its predecessor and also similar to CosmicBreak. Both games are by the same Japanese developer CyberStep.
Punching Some Punk
GetAmped 2 has been updated extensively since its first public beta, and there are several events going on to celebrate the official launch. Gamers interested in a casual friendly fighting game should give GetAmped 2 a go! The game has both PvE and PvP game modes, and plenty of character customization options.
Full Release:
GETAMPED2 LAUNCHES OFFICIAL SERVICE
MMO fighting game GetAmped2's Premium Services go Live!

SAN FRANCISCO, CA – December 16th, 2010 – Online Game publisher, CyberStep's latest fighting game, GetAmped2, enters official service today. The transition into official service is accompanied by a large update!

* Crescent now Available, Launch Sale

GetAmped2's premium currency, Crescent, will be available for players to purchase. In celebration of GetAmped2's shift into official service, the prices of Crescent items and services will be reduced by as much as 40% until Dec. 30th!

* Lucky Draw Returns

Official service will see the return of the popular 'Lucky Draw' machines. Each machine will be stocked with a different assortment of items for players to win. Each Lucky Draw will cost a set amount of premium currency in a discounted price holding a long list of rare accessories and convenient items in order to accommodate both new and established players.

* Update Includes adds new Items to Market

The GetAmped2 servers will be updated with some of the latest accessories, in total, over 100!

* Official Launch Events Include Prizes for Everyone!

Various in-game events will be held in celebration of the game's launch into official service, several of which will qualify players to win special prizes. New players are encouraged to join in the festivities every day for their chance to win big!

To further promote launch festivities, CyberStep will also be hosting a special login campaign until Jan. 11th. Players need only log in to the game in order to claim their daily prize.

In addition to the login campaign, CyberStep further rewards dedicated players through a rank up campaign. Players that achieve certain rank milestones will receive prizes for their efforts, including varying amounts of Crescent, GetAmped2's premium in-game currency!

* CosmicBreak, SplashFighters, HolyBeast Online Collaboration Event

Registrants that have an account with CyberStep's other games will be eligible for extra prizes! During registration, users will be prompted to authorize their accounts for the games that they play. Event prizes will be sent to each respective account.

GetAmped2 Game Overview:

Title: GetAmped2

Genre: MMO Fighting

Operating System: Windows 2000, XP, Vista, 7

Service Status: Official Service

Official English Homepage: http://www.getamped2.com

GetAmped2 is an online multiplayer fighting game featuring a wide array of unique weapons to do battle with. The game also features a polygon editor that allows players to create, utilize, and even sell completely customized character models.

GetAmped2's core gameplay revolves around its fast-paced PvP action, but also features an online campaign and dungeon mode, in which players can team up to tackle increasingly difficult NPC opposition.

About CyberStep:

CyberStep, Inc. has been creating and managing original online games since 2000. CyberStep's titles are played worldwide in over 10 different countries, and include games such as SplashFighters, C21, GetAmped2, CosmicBreak, and HolyBeast ONLINE. CyberStep is always expanding, and aims to connect different cultures around the world through the mediums of high quality entertainment and technology.
Next Article
The closed beta phase for Hazard Ops, the third-person shooter licensed by Infernum in Europe, is live.
by Mikedot
This "Survival of the Fittest" mode introduces a brand new last man standing, fight-to-the-permadeath contest.
by MissyS