Gengou arrives in Land of Chaos Online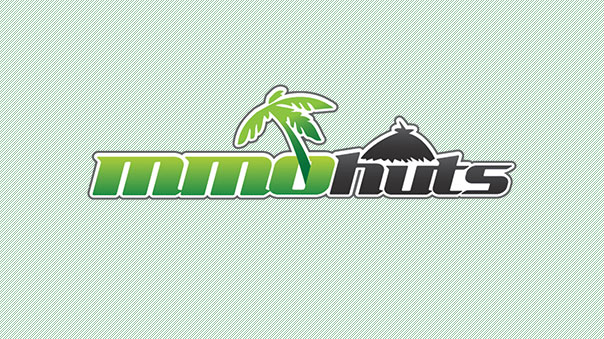 Land of Chaos Online (LOCO) has launched its latest major update, adding a new character, weapon, and stages for the Colosseum.
Gengou, the newest character to arrive in LOCO, was a specialist in martial arts who is sometimes overtaken by evil spirits. The character wields the new Warhammer weapon (the only one to do so currently), as well as Fist weapons. AAKbah is also now available for Coins in the shop, and the Colosseum has had the latest two stages released for Challenge Mode.
Land of Chaos Online is published by burda:ic (Alaplaya); they publish several other games including S4 League, Avalon Heroes, and Audition Online.
Land of Chaos Online Gameplay Screenshot
Source:
As some of you already know, LOCOs latest Hero "Gengou" is available from now on. He is a very tragic character in the world of LOCO. You will find more info about him and his background in the "Merinos Book of Heroes"!

Here some short lines for you of his biography:

The legendary Golden Fox Warrior, "Whitefox", had three disciples. Soon after his first disciple was killed in a showdown with another school, "Whitefox" developed his fist martial arts skill — which is as passive and defensive as it is firm and aggressive. He taught all of his martial arts knowledge to his second disciple, "Gengou".

"Whitefox" did not realized that the forces of evil, which are caused by unbearable suffering, were slowly growing from with Gengou – and, in turn, reinforcing his power of his martial arts. Occasionally, Gengou, who was already being dominated by the power of evil, could not control his power and would hurt other people during his sparring.

Read more about Gengous story in "Merinos Book of Heroes"

New Weapon category: Warhammer

With Gengou, we are going to have a new weapon category in LOCO – the Warhammer. Currently Gengou is the only hero how can wear it, but who knows what comes with later patches. :)

The best thing is, that Gengou can get equipped with Warhammers and Fist weapons too. Two weapon categories for this hero.

But in addition we have prepared more cool stuff for you:

AAKbah for Coins

Haven't had the chance to play your favorite bad guy "AAKbah" – the Tortured Soul yet? Now this is the chance. AAKbah can be bought now in the shop for simply Coins – if you have enough ;) Otherwise, you should train harder or do more missions.

New Stages for "Colosseum of Glory"

Already finished all challenges in the "Colosseum of Glory"? Not yet, because we are going to implement the next two stages for the Challenge Mode. Can you beat these waves of enemies?

Enjoy the patch!

Your alaplaya team
Next Article
101XP is proud to bring their latest MMORPG to Android after a month of pre-registration - Era of Legends.
by Ragachak
Elysium, the 12th expansion for PWI, is now available - along with a Steam client.
by MissyS
Indie developer Apocoplay has released a clear vision of their goals for the innovative iTCG, Alteil Horizons. Not only do they lay out the fo...
by DizzyPW