Gamigo announces Bloody Bite closed beta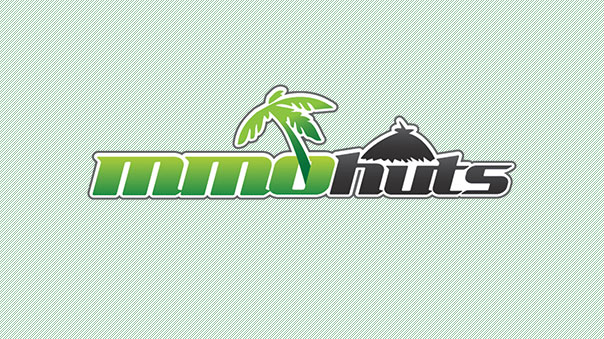 From a dark corner, Gamigo has announced Bloody Bite, a new browser-based strategy game entering closed beta.
Bloody Bite features the struggle between vampires and werewolves, set in the 1920s, as both factions seek to dominate the world and use humans to serve them. Players choose between these two factions, and proceed to conquer buildings in famous cities, complete missions, unlock new regions, work with clans, face against bosses, battle against their enemies, craft, and more.
Gamigo also publishes King of Kings 3 and Martial Empires.
Bloody Bite Gameplay Screenshot

Source:
Bloody Bite – Creatures of the night battle for the cities of the world

Hamburg, 13.01.12 – Power-hungry bloodsuckers are no longer hiding in the shadows in gamigo's newest building strategy game "Bloody Bite". It's the beginning of the twentieth century and vampires and werewolves have emerged to take over as the rulers of the Earth. The battle for dominion takes place in metropolises around the globe including London, Berlin and New York. Humans serve only one purpose now – to serve their new masters!

Players can choose whether they would like to take on the role of a vampire or a werewolf to conquer buildings in select cities and then expand these to increase their sphere of influence. Here one can choose to take the safer route that yields less income or the high-risk approach with greater benefits. Oppressed and ill-treated humans might provide more resources but can easily be provoked to riot.

Missions will need to be completed all around the world in order to unlock new regions. Players can join with others in their clan to conquer important cities together. If Shanghai, Hamburg or Rome is conquered by vampires, then it will be easier for all vampires to complete quests and defeat end bosses there.

Bloody Bite can be played in all standard web browsers and is being developed by Plastic Fantastic in Hong Kong. The game is currently available in English; German and French versions will be available for the game's official launch.

Bloody Bite's features at a glance:

The battle between vampires and werewolves, set in the 1920s
Conquer and expand buildings in metropolises around the world
Choose between playing it safe or the risky approach
Riots in the cities
PvE missions against legendary monsters and other creatures
Special PvE instances (including Frankenstein's Laboratory)
PvP system
Clan system with battles for important quest areas
Crafting system
Comprehensive character creation and development (appearance, weapons, outfits, pets)
Next Article
On Friday October 18, the Final Fantasy XIV team held a live letter stream to break down many of the new changes coming in 5.1.
by MissyS
The celebration of Queen Jennah's rule continues in Divinity's Reach!
by MissyS
Rock Hippo Productions Ltd. announced today the launch of its latest update – Omega – for their popular free-to-play cartoon-style third-p...
by MissyS