Gamania producing Langrisser MMORPG remake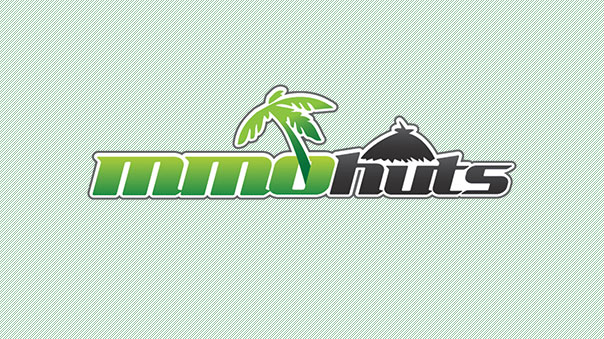 Gamania Digital Entertainment has announced that it is developing an MMORPG remake of Langrisser, a tactical RPG series from the 1990s, called Langrisser Schwarz.
The game will include mercenary and unit balances, with improved character views and graphics to modernize it for an online audience. Three Forces – Empire, Light, and Dark – will act as factions in the game. Players will follow a storyline through quests and battles to attempt to conquer the world. Each Force will also have its own unique customized settings, story, style, and mercenaries, making each Force a unique gameplay option.
Langrisser Schwarz will be released near the end of 2011 in Asia, with no release date yet set for other territories. Gamania (Beanfun) also publishes Hero: 108 Online and Lucent Heart.
Langrisser Schwarz Screenshot
Source:
CLASSIC CONSOLE GAME LANGRISSER GETS ONLINE REMAKE

Maps and Emblems for Light, Empire, and Dark Forces Revealed

04.08.2011– IRVINE, Calif. – April 8th, 2011 – Langrisser Schwarz, the latest self-developed title by Gamania Digital Entertainment, is also the latest MMORPG remake of the classic tactical RPG, Langrisser. While staying true to the original world view and various existing systems such as the mercenary and unit balances, the online version has an enhanced character view, which makes for more exciting battle scenes during combat. Today, Gamania reveals the Three Forces, as well as the different objectives and quests in game.

Langrisser Schwarz revolves around the opposing Three Forces: Light, Empire, and Dark. After the player chooses which force to follow, the storyline will take them through epic quests and strategic battles as they strive to conquer the world. In order to dynamically portray the Three Forces in Langrisser Schwarz, the developers focused on creating customized settings for each force – including unique visual color tones, background story, character style, profession choices, and mercenaries. Even the main quests will be altered depending on which side the player is on, immersing them within the different values of each Force.

Players can head over to the official website for sneak peek images of the Three Forces' emblems, as well as a first look at the main maps in-game. Langrisser Schwarz is scheduled for Asian release in Q4 of 2011, the official Facebook fan page for Langrisser Schwarz is live for players to stay updated on any development and game news.

《Langrisser Schwarz》
New Game Trailer: http://www.youtube.com/watch?v=vU0tsrbKuWs

《Langrisser Schwarz》
Official Facebook Fan Page: http://www.facebook.com/lgsonline

《Langrisser Schwarz》
Official Website: http://www.lgsonline.net
Next Article
A huge update is coming today at 5 pm CEST for Shakes & Fidget! "The Underworld" is coming!
by Ragachak
On that note I recently came across Dragons & Titans, Zynga's attempt to cash in on the rise of the genre. But what is their tactic to s...
by DizzyPW
League of Legends' grand international tournament was certainly a wild ride, let's roundup some of the biggest moments of Worlds 201...
by Kings Decree