Freesstyle Street Basketball launches Open Court update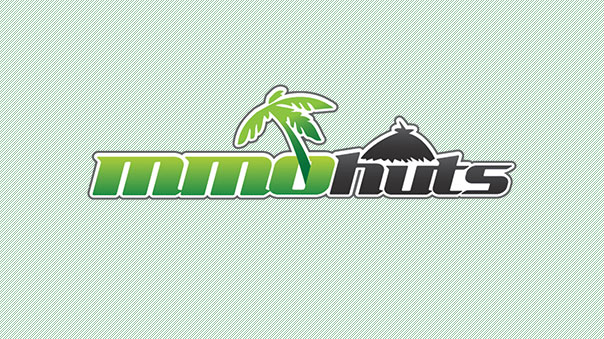 GameKiss' basketball MMO, FreeStyle Street Basketball, has recently launched a new update, improving its Open Court system.
The update allows players to see each other in Open Court in full 3D, letting them chat, use emotes, and play minigames with each other while hanging around. Players can also start matches in Open Court.
Also new in the update is the mission system, a glossary for newbies, and  a real-time notification system.
GameKiss also published Valkyrie Sky, which was recently shut down.
FreeStyle Street Basketball Gameplay Screenshot

Source:
GameKiss Freestyle Open Court Update

Open Court of Freestyle Updated First at GameKiss among Available Countries, Bolstering Communities of Characters

Online Street Basketball Freestyle, a popular game provided through a global game portal, GameKiss, updated its Open Court system on December 8. The update of Open Court system is primarily focused on supplementing its user community system in open square against the backdrop of Big Flow, the major game map of Freestyle.

While they could see their own characters only during matches before the update, users now can see such characters in the space of Open Court in 360-degree full 3D image, and the update enables them to express their emotions and play simple dance in communicating with other users. The updated system also allows users to start game matches with other users they met while moving freely in Open Court as though they found team colleagues on the real-life street, conforming to the concept of Freestyle's street basketball.

Other major features of the updated Open Court include mission system, glossary search system for beginners, and notice system that allows users to identify notifications in real time while playing games. Just as they receive quests in MMORPGs, users can receive missions on daily, weekly or monthly basis through the "DJ. Bag Man" NPC in the square, and beginners can read description of terms of Freestyle through "Kra2y" NPC in Open Court.

GM Joey at Freestyle said, "We plan to add mini game system in Open Court to allow users to lightly enjoy games, and we will continuously add other contents and systems. Just as names of notice NPCs in the square were selected in contests of users, we will build up Open Court system together with users by actively adopting their opinions."

"We are happy to introduce Open Court system to users in GameKiss first among countries where Freestyle is provided. Though all content and systems in Open Court are not completed yet, we decided to update the system to provide Open Court to users as early as possible. We will build more perfect Open Court by constantly updating it," said Roman, PM at GameKiss.

More information on Open Court, which is updated on December 8 and is expected to be further changed in the future, is available at the official Website of Freestyle (http://freestyle.gamekiss.com).
Product Directo Mike Donatelli of Carbine Studios has just revealed new details for their Sci-Fi MMORPG, Wildstar. These details include new s...
by Mikedot
Shadowrun Chronicles: Now Available - Officialy leaves Early Access
by Mikedot
NCSOFT and ArenaNet has released a teaser video trailer for the upcoming living world release "Escape from Lion's Arch".
by Mikedot