CrimeCraft asks: u mad bro?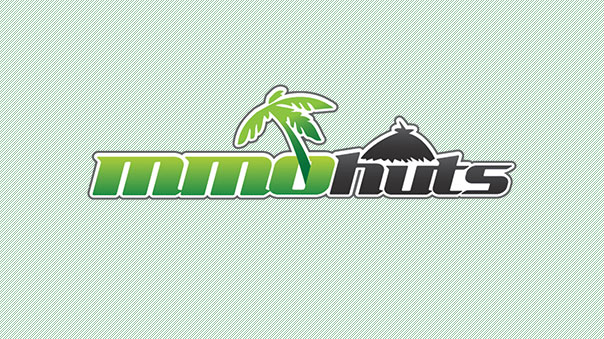 CrimeCraft has announced a new bundle of updates for its gunners.
Newly released are rage comic face masks, including the famous "troll face." You can see these masks in their hilarious action in the video below.
CrimeCraft is now also fully integrated with Steam Trading, letting Steam players trade items in game with items from other games. All Steam users will be given a Mask of the Dead as an item they can use to trade with, and can add any non-bound items to a Steam Trading tab in their ATM.
Easter will bring new items including a Bloody Bunny Mask and Rabbit Ears hat. Players will also be able to find Easter Eggs during Riot matches (and more rarely, PvE matches), during April 8 to April 15. These eggs will include prizes from vendor trash to 5 slot-weapons and Black Market exclusive items.
The upcoming spring update will also include updated Quickplay messaging, reduced lobby level requirements, new graphic HUD for teammate health, on-screen player healing display, new clothing, and both class and weapon balance.
CrimeCraft is published by Vogster.
CrimeCraft: Trololo Trailer
Source:
CrimeCraft Wants to Know, Why U Mad?

New Rage Comic Masks, Steam Trading Coming to Premier Free to Play MMO/Shooter Hybrid

NEW YORK, NY, March 26, 2012 – Vogster Online is bringing a little mean spirited fun to CrimeCraft this Spring with Steam Trading integration, an Easter event, and new meme-inspired clothing items.

The new rage comic faces are designed to inspire rage in your online enemies, even if they're the ones doing most of the killing. Few things in life are more satisfying than splattering your foe into bloody giblets then asking, "U mad bro?" This spirit is captured in the Rage Comic Mask trailer at http://youtu.be/KbbLD39v0Vw.

"It's something that's fun and looks really cool in game," said Daniel Prousline, vice president of game development. "We wanted to put in a few fun features for the March update and between the new masks and the Easter event, we've done that."

For Easter, CrimeCraft is adding a few new items, including the Bloody Bunny Mask and Rabbit Ears hat. A new drop is also being introduced for the holiday: the Easter Egg! These eggs drop during Riot (every man for himself game mode) matches and, rarely, in PvE matches like Safeguard and Headhunt. Easter Eggs will only drop during the week of April 8 through April 15.

Players can open eggs for prizes that include: vendor trash, Black Market exclusive items like name color changes, 5-slot weapons, boosts, and Gold ammo. Players can also sell unopened Easter Eggs in the auction house.

Finally, CrimeCraft will be fully integrated with Steam Trading on March 26. Steam Trading is an innovative feature that allows Steam users to trade items from one game for items from another game. We'll give each of our Steam users the Mask of the Dead as the first item for their Steam Trading inventory, but they will be able to add any non-bound item to a Steam Trading tab in their ATM.

"Steam Trading is great for our players and it's great for us," said assistant producer James Casale. "It's another way to reach out to users who have never played our game while making it more valuable to the people who already know about us. Personally, I can't wait to score some cool items."

Beyond these new features, the CrimeCraft Spring Update is focused on player requests and fixes.

These include:

Updated Quickplay messaging and level reduced to enter lobby
Added graphic representation of teammates health in combat
All player healing displayed by on-screen graphic
Class and weapon balance
New clothing, including Fire and Shock modifiers

The CrimeCraft March update is expected to launch mid-month.
Next Article
Since Activision and Blizzard began working together, I've felt a slow decline of excitement in World of Warcraft. That changed.
by Ragachak
MMO51 has announced a new release for Call Of Roma. The new updates will feature new NPC's, new Items and new equipment.
by MissyS
Firefly Studios can proudly reveal that the game has reached its four millionth player registration.
by MissyS