Free Realms Update Adds New Hoverboards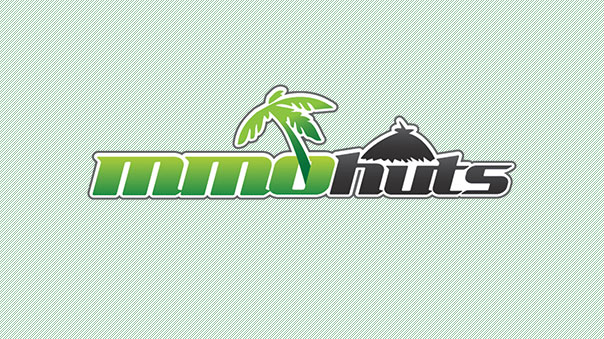 Free Realms introduced an update yesterday (May 29) that introduced a bunch of new items to the game. Since the game's release in mid 2009, Free Realms has been consistently updated and expanded. The game now boasts over 10 million registered users.
Check the official release below for a full list of updated content.
From The Official Release:
Highroad Junction Playground
Have you been to Highroad Junction recently? Someone has imported blocks and built a playground behind the Pet Adoption Center! It's a fun place to run around. How far can you get without falling?

There are a new items in the Station Cash Marketplace!

New Hoverboards – There are two new hoverboard styles. The Dwarftech and Clockwork boards come with fancy chrome exhaust pipes and have paint jobs in

New School Archery Equipment – If you're an Archer, you'll want to pick up one of these new items. These items level up with your character, so they get better as you do! There are two new bows and two new hoodies available.

Treeble Pets – These fantastic flying squirrels make for awesome pets!

Jackpot Plants – Need some extra coin? Then pick up a shiny new Jackpot Plant! If you water them daily, they will grow gold coins that you can harvest the next day! It has three levels of growth, each one giving out more coin than before. 500 Coins per day from the small, 700 for medium and 1000 coins for a fully grown Jackpot Plant!

But what good is a Jackpot Plant if you can't share it? Your friends can help water your plants to earn coins and add to your harvest as well! Each plant can be watered by a friend each 15 minutes. A player can water up to 25 plants belonging to friends in a 24 hour period. When a friend waters your Jackpot Plant they will get 50 coins!

Once you place a Jackpot Plant in your house, it cannot be returned to your inventory. You can harvest the plants once a day (as long as it has been watered the day before) for up to 30 days. After that, it will transform into (and show up in your inventory) as a Golden Jackpotted Plant that can be placed as a housing decoration.

If you want to get a Jackpot Plant, you can speak to one of the Gold Farmers located around the world, or head right into the Station Cash Marketplace.
Next Article
The latest Population Zero blog goes over an important facet of the game, how the tech and science trees work.
by Ragachak
Heroes of Three Kingdoms Open Beta begins on July 27, 2010 at 4 PM. The game by Perfect World Entertainment is set after the battle of Red Cli...
by Guest
"The Belly of the Whale" is now available in DOFUS. Located in Frigost, this new dungeon will add fresh background details to the frozen i...
by Mikedot