GamesCampus to take over 9Dragons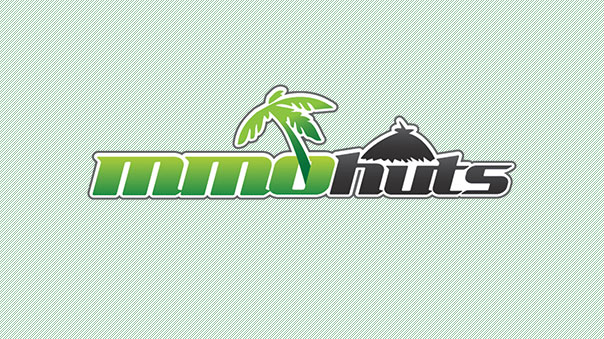 GamesCampus has announced that it will be taking full publishing rights (in North America) for 9Dragons, currently published by GamersFirst.
The game will transition officially to GamesCampus on September 20. Players will be able to transfer their accounts, along with all official items earned or purchased, by September 15. Players who don't opt-in to transfer by that date will have to begin a new account at GamesCampus.
The relaunch of the game will add new content in the form of a new region, Tibet, where players can find new quests, weapons, and a new Occupation War. Storm vs. Storm will also re-open.
GamesCampus also publishes Scarlet Legacy and Asda 2.
9Dragons Gameplay Screenshot

Source:
GAMESCAMPUS TAKES OVER NORTH AMERICAN SERVICE FOR 9DRAGONS STARTING SEPTEMBER 20TH

Players Can Opt In To Bring Their Existing Accounts To GamesCampus.com Now Through September 15th

Sunnyvale, Calif. (August 19, 2011) – Leading online game publisher, GamesCampus.com (www.GamesCampus.com), announced today that it will take over the North American service for the free-to-play martial arts MMO, 9Dragons, currently serviced by Gamersfirst. GamesCampus will honor the transfer of all accounts in good standing and all official items earned or purchased in the game will be transferred if players opt-in between before September 15th. GamesCampus' service will launch on September 20th.

Players can choose to opt in on the Gamersfirst.com 9Dragons site at www.gamersfirst.com/9dragons then either create a new GamesCampus account or use their current account to verify their 9Dragons account information at http://9dragons.gamescampus.com

The launch of 9Dragons North American service on GamesCampus.com- beginning September 20th – will feature the kick off of an all-new region, Tibet.  This new region will include additional quests and content for each faction, numerous weapons and an Occupation War.  In addition, GamesCampus will also re-open fan favorite PvP system, Storm
vs. Storm.

"We are looking forward to welcoming faithful North American players to Games Campus and experiencing the difference our community offers,"
said Uyen Uyen Ton Nu, head of Marketing for GamesCampus. "9Dragons is a thrilling, action-packed MMO and the new Tibet region and all its exciting content is a great addition to the game and is the first of many updates and new content we plan to offer."

All players with a 9Dragons account on GamersFirst.com must opt-in between now and September 15th to transfer their current account over to GamesCampus.com. After September 15th, players will have to start an all-new account at www.GamesCampus.com.  Players can learn more by visiting GamersFirst.com or GamesCampus.com.
Next Article
Heroes Charge, uCool's popular free to play MOBA/CCG, has released a major new update for January that adds legendaries, private duels, a...
by MissyS
Today's update for Gloria Victis expands the available world, introducing new vast areas for either newcomers and more experienced players.
by MissyS
Independent developer C3SK and night-worshipping game label Devolver Digital have released online multiplayer survival horror thriller Noct o
by Mikedot