Free Realms preparing for first anniversary and passes 10 million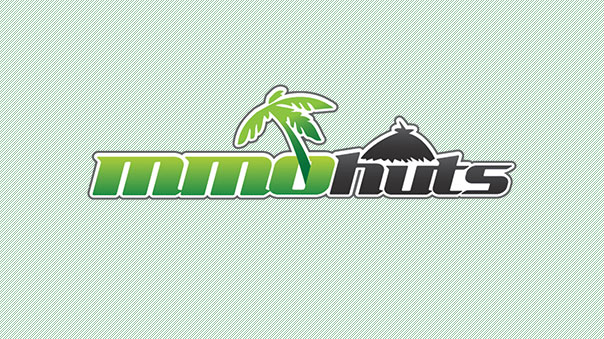 Free Realms, Sony Online Entertainment's kid-friendly MMORPG, is almost near its first birthday on April 28th. The game has also announced that they have surpassed 10 million registered users, a landmark for the studio's first free-to-play. Although this doesn't reflect actual player numbers, it's still a remarkable number for one of the first "western" F2Ps.
Birthday celebrations will begin in mid-April, with 15 birthday related quests, free in-game swag, and two new combat mini-games. SOE will also be doubling Station Cash cards redeemed this weekend.
The Original Press Release:
SONY ONLINE ENTERTAINMENT'S FREE REALMSTM GOES DIAMOND!

Hit Online Virtual World Surpasses Ten Million Registered Players And Prepares to Celebrate First Birthday

SAN DIEGO, CALIF. – April 2, 2010 – Sony Online Entertainment's family-friendly online game, Free Realms™ (www.FreeRealms.com), has surpassed 10 million registered players, hot on the heels of its first birthday celebration which kicks off with a festive, month-long in-game celebration. Free Realms launched April 28, 2009.

"Reaching 10 million registered players on the eve of Free Realms' first birthday is an incredibly exciting event for SOE and our passionate online community," said John Smedley, president of SOE. "Millions of gamers have confirmed that the genre we pioneered over 11 years ago with the original EverQuest continues to evolve and expand to include new styles of gameplay that reach a wider audience than ever before."

As early as mid-April, players will see party decorations in various areas of Free Realms that signal the kick-off of the birthday festivities. Celebratory live community events, two new combat minigames, party hats and commemorative t-shirts for player avatars are just some of the new extras to look forward to. A new series of 15 birthday quests will also be added. Players are urged to participate in a large scale cake fight in order to help prevent the ruin of the Free Realms birthday bash by Cakenstein, a colossal monster made from cake recipes gone wrong.

This month, Members can also look forward to the release of new types of Rides like the rainbow-mane Unicorn, Beetle and Balloon Animal Pets, and Chick and Rabbit Pet Pals.

To get a head start on all the April festivities, SOE is running a Double Station Cash Weekend where players pop into select retailers to purchase Station Cash™ cards (excluding Starter Cards), which can be redeemed from April 2 to April 4 for double their value in Station Cash, which is used to buy virtual goodies or upgrade to a Membership status in the game. Only cards redeemed between Friday, April 2, 2010 (after 4 PM Pacific Time) and Sunday April 4, 2010 (before 11 PM Pacific Time) will receive double Station Cash value.

Free Realms offers an endless array of activities and minigames to entertain players. From ninja fighting to kart racing to raising pets, Free Realms offers a safe, family-friendly environment to connect with old and new friends. Free Realms is rated E10+ for Everyone 10 and up with content descriptors of Crude Humor and Fantasy Violence. To play Free Realms, visit: www.FreeRealms.com.
Next Article
Joshua Mason releases the first book in his highly-anticipated retro gaming inspired LitRPG series.
by NWOrpheus
Puppetworks, a high-end animation studio based in Budapest, working closely with Ubisoft, produced the entire cinematic story arc spanning 13 ...
by Mikedot
Inixsoft and JM Studio have announces the official grand opening of Thanatos: The Dragon Chaser on their gaming portal, gameagit.com.
by MissyS