Forge of Empires discusses art and design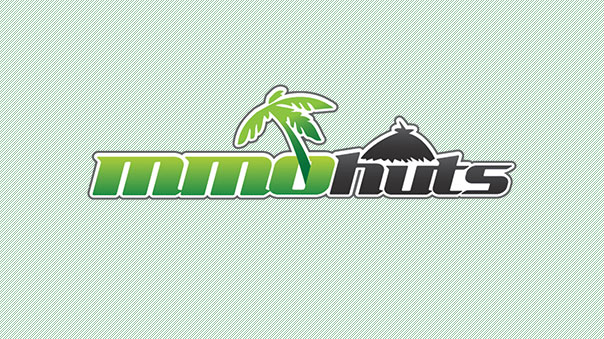 Additional information was provided about the art direction in Forge of Empires.  The developers have worked hard to create natural looking 3D graphics to give players an accurate, believable world.  The game uses a muted color palette to focus on highlights in the designs to make the game stand out, without everything looking the same.  The game also features significantly detailed buildings and animations to give life to player cities.
New wallpapers, art designs and sketches have also been provided on the Forge of Empires website for players to download.
Forge of Empires is published by InnoGames, who also publishes Tribal Wars and Grepolis.
Tobias Dunz, Lead Graphic Artist

Forge of Empires

Source:
Natural Beauty: Art and Design in Forge of Empires

Realism and Attention to Detail create immersive Worlds in the Browser

Hamburg, February 22, 2012. Today InnoGames released additional information regarding Art and Design of the strategic Browsergame Forge of Empires. The Flash-Based 3D Graphics of the game are based on a naturalistic style, and present players an accurate and believable world by focusing on realistic details. On www.forgeofempires.com, there are now brand new Wallpapers, Art Designs and Sketches for players to enjoy.

"We aimed at creating a world that feels authentic to players," explains Tobias Dunz, Forge of Empires' Lead Artist. "Which doesn't mean, to force oneself to remain historically accurate all the time, but rather to keep in mind that this world and the buildings within could really have existed."

Forge of Empires keeps away from comic-like exaggerations, a muted color palette with targeted visual highlights keep the graphics appealing without being too uniform: "We did not want a style that seems sterile or plain. Thus we toyed around a lot with the geometry and shapes of the games' various ages. Additionally, we paid a lot of attention to details," says Dunz. Structurally complex and detailed buildings and dozens of animations allow curious players to perpetually discover new aspects of their city. The Graphic Artists' main Tools for creating Forge of Empires were 3D Studio Max, Maya and Cinema 4D.

Forge of Empires is a browser-based strategy game that allows players to create a city and develop it from the Stone Age and onward throughout the centuries. Players can create a vast empire through military campaigns and skillful dealings. InnoGames provides additional information in the game's very own blog.
Next Article
Our Senior Editor takes a look at Captain America: The Winter Soldier - The Official Game, a tactical RPG available for mobile devices.
by MissyS
Five minutes to win it - will you survive Silkroad Online's newest PvP mode?
by MissyS
Hi-Rez Studios has found and removed the "skiing bug" found in Tribes Ascend.
by MissyS