Flyff v16 now live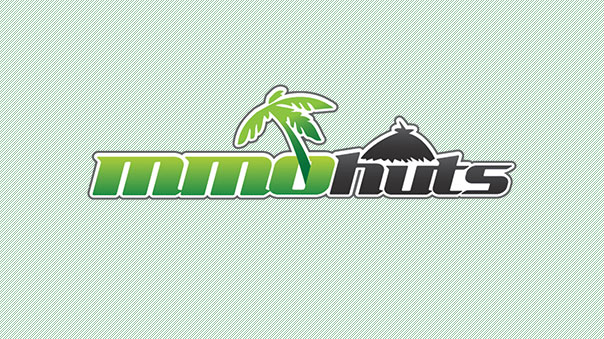 Fly For Fun (Flyff)'s latest expansion, version 16, is now officially released, releasing a host of new content.
The new level cap is now 139, which also means that third Job Evolutions are also released. The eight new classes include Templar, Slayer, Harlequin, Crackshooter, Force Master, Seraph, Mentalist, and Arcanist. Also added in the patch is a new area, known as Kaillun, featuring a new major city (Eillun) and several new regions to level in. New systems include the Guild House system and Achievement System.
Flyff is published by Gala-Net (gPotato), which also publishes Iris Online, Tales Runner, AIKA, and Allods Online.
Flyff Gameplay Screenshot
Source:
Flyff V16: Rise of the Muran – Now Live!

Sunnyvale, California – December 1st, 2010. Leading free-to-play online game publisher Gala-Net is excited to announce that Flyff's latest expansion V16: Rise of the Muran is now live!

V16 introduces the much-anticipated 3rd Job Evolution where players can transform their characters by exploring the eight brand new classes: Templar, Slayer, Harlequin, Crackshooter, Force Master, Seraph, Mentalist, and Arcanist!

In addition to new classes, V16 introduces a brand new guild house system that lets higher level guilds bid on massive guild houses! V16: Rise of the Muran will also let players uncover the lost region of Kaillun and meet a new race of friendly cat-creatures, known as the Muran. The Muran's massive city of Eillun will offer players a great safe-haven and brand new territories to explore!

Flyff's latest expansion increases the level cap to 139, introduces three new bosses, and showcases a new premium area tailored to endgame leveling. Additionally, Flyff's brand new Achievement System will kick-off, so players can look forward to earning points (pChips) that can be redeemed for exclusive items, including pets, wings, and more!

Download the new client now!
Next Article
Gaijin announces new tanks introduced in War Thunder: Ground Forces.
by MissyS
Bandai Namco has announced that summer has arrived in Winning Putt's open beta, with the start of the Winning Putt Summer Festival.
by MissyS
Echo of Soul's "Kingdom" update is now live and with it comes the return of popular dungeons and Guild Wars.
by Ragachak