Florensia adds pet system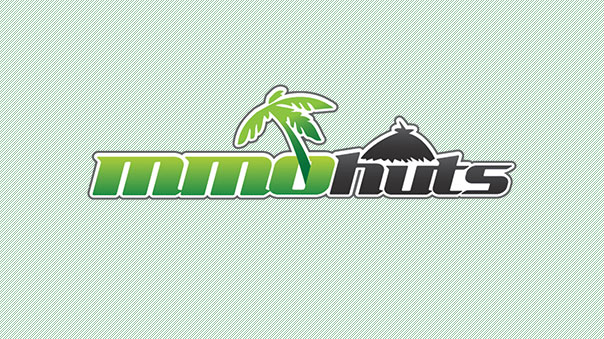 Florensia, published by burda:ic (AlaPlaya), has announced the arrival of its new pet system.
To begin with, two pets will be available, Hwanggu and Patrasche. These pets will automatically collect loot from enemies for players. Later pets to be released will help with battle, even possessing their own skills. Unfortunately, the system is currently locked to players who are willing to buy a Spirit Pendant in the Item Shop; there are currently no freely obtainable pets and no indication whether there will be in the future.
burda:ic also publishes Land of Chaos Online and Avalon Heroes.
Florensia Gameplay Screenshot
Source:
burda:ic Announces the Launch of the Highly-Anticipated Pet System for Maritime MMORPG Florensia

Furry Companions Now Ready to Help Gather Loot, More Pets on the Way

MUNICH – October 12, 2010
burda:ic, a leading publisher of online games worldwide, today announced the arrival of the much-anticipated Pet System for maritime fantasy MMORPG Florensia. No matter where their travels take them amongst the islands of the Hoomanil Ocean, players will never have to adventure alone again!
In this first of many planned updates, two furry companions that specialize in looting – Hwanggu and Patrasche – have been added. Both of them will automatically pick up enemy loot drops and return them to a character's inventory, allowing players to focus on taking out the next enemy while their pets collect the goods. Future pets will be able to help out with a variety of other tasks, including direct support in battle, and some will even have their own health, mana points for skills, and levels.

To obtain one of these four-legged companions, players simply need to visit the Florensia Item Shop and purchase a Spirit Pendant. These pendants can be equipped just like any other item, and they give players the option to summon their new partner whenever they'd like.

To view the Florensia Pet System trailer, head to: http://www.youtube.com/watch?v=2TcySOrwJTs

For more information about the Pet System and Florensia's adventure-filled world, visit http://www.florensia-online.com/
Next Article
On July 20th, Oasis Games will be publishing NARUTO ONLINE in the Western regions on PC.
by MissyS
gplayon has announced they have officially launched their latest MMORPG Waren Story, starting today.
by MissyS
Players will now be able to match up against others from around the world in Squish Match, Capture the Fridge, and King of the Hill. While the...
by DizzyPW