Pox Nora Planar Disturbances Expansion Launches July 27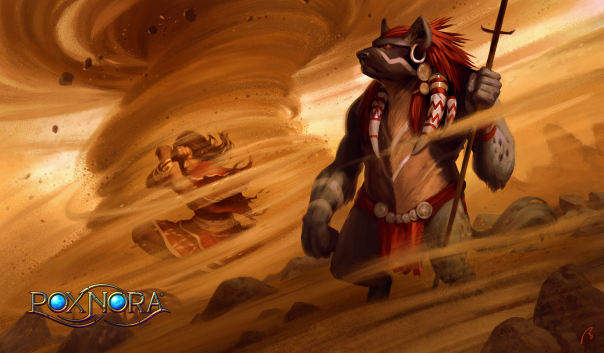 Pox Nora will launch its 29th expansion, Planar Disturbances, on July 27 for Windows and Mac. The expansion will also be included as part of the official PS4 and Vita release later this year.
Planar Disturbances adds 49 new runes, including 32 champions, equipment, and relics. The expansion also introduces over 20 new abilities, including The Bind: Spells, which allows champions to gather buffs as they accumulate kills, and Sabotage which plagues an opponent's upcoming champion with negative conditions before they're put into play.
A new questline will challenge players to face a threat from the mountains of Valdac for a chance to get a limited edition version of Commander Nisk.
Linsay Craten, chief marketing officer of Desert Owl Games, stated:
Every developer hopes their game will be successful, but never in our wildest dreams did we imagine Pox Nora would enjoy such long-term success. Planar Disturbances is our gift to the decade-long players, and we can't wait to welcome the PlayStation community into Pox Nora's universe.
Next Article
Premier free-to-play mobile games developer cloudcade today is thrilled to launch Arena mode for their hit RPG shopkeep sim, Shop Heroes.
by MissyS
OGPlanet is releasing Tales Runner first major update less than a month after launch.
by DizzyPW
Astellia's developer team has revealed a new roadmap for the game, offering insight into plans through the rest of 2019 and into early 20...
by MissyS