Five new professionals coming to Shot Online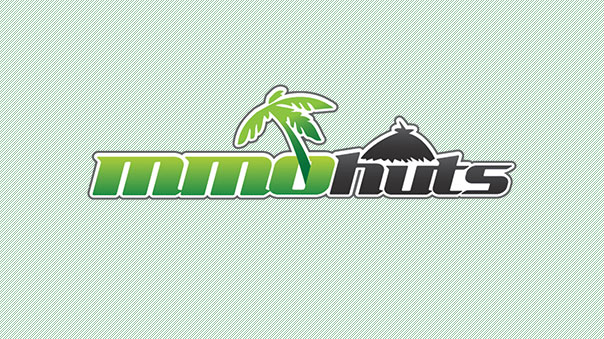 GamesCampus has announced that updates this summer will add five new professional golfers as playable characters.
The five golfers will be KJ Choi, Sergio Garcia, Anthony Kim, Mika Miyazato, and Paula Creamer. These last two stars will be the first in the game to come from the LPGA (Ladies Professional Golfing Association). No exact date for the update has been set, but the game recently received an update that allowed players to find and trade Avatar Cards.
GamesCampus also publishes Legend of Edda, Heroes in the Sky, and MLB Dugout Heroes.
Shot Online Gameplay Screenshot

Source:
MAJOR PGA AND LPGA GOLF PROS TO JOIN GAMESCAMPUS' SHOT ONLINE

Five Real World Stars Will Soon Be Available As Playable Characters Including KJ Choi, Sergio Garcia, Anthony Kim, Mika Miyazato And Paula Creamer!

Sunnyvale, Calif. (May 16, 2011) – Leading online game publisher, GamesCampus.com (www.GamesCampus.com), today revealed that soon a new group of some of the most elite PGA and LPGA characters will be playable in their online golf simulation, Shot Online.  Starting this summer, players will be able to take on the role of professional players with both the look and abilities of the real-life popular and talented pros including PGA stars Sergio Garcia and KJ Choi and Anthony Kim and for the first-time in the game, the LPGA will be represented by Paula Creamer and Mika Miyazato.

"Young or old, a casual fan or avid golf lover, these names are easy to recognize as players who stand above the rest in both proven track record and future potential," said Kevin Kim, CEO of Games Campus.
"With this elite lineup it is anyone's guess which player will be the most popular, but no matter whom the players choose we're excited for them to be joining our game, and can't wait to see how it all plays out!"

Special congratulations go out to KJ Choi, who just won THE PLAYERS Championship with two clutch putts, beating David Toms on the famous 17th hole in a playoff.  Korean golf superstar, KJ Choi, who turned professional in 1994, is recognized worldwide for helping to put men's Korean golf on the map. Called "Tank" due to his strong build and weightlifting background, he was the first Korean to receive a PGA Tour Card. At the age of 40, the 16 time tournament winner is having an amazing 2011 season, also placing 8th at the 2011 Masters, and 3rd at the 2011 Zurich Classic of New Orleans.

Player and fan favorite, Anthony Kim, will be returning to the game with a fresh new look.  The US-based Anthony Kim is recognized globally as a top-player, even though he is only 25.  Last season, despite battling injuries, he still came out a champion, winning the
2010 Shell Houston Open.

All four of the new golf professionals selected to be in Shot Online have proven their talent through their remarkable accomplishments in the golf world. Since turning pro in 1999, Sergio Garcia has 19 victories worldwide. Nicknamed "El Nino", he is an intimidating match-play opponent, with an impressive Ryder-Cup-record of 14 wins, 6 losses, and 4 halves.  Widely recognized for his impeccable ball-striking, his remarkable talents will be reflected in his Shot Online avatar.

For the first time, Shot Online will also feature stars from the LPGA Tour. Paula Creamer, who is known as "The Pink Panther", is a 9-time LPGA champion and will be represented in Shot Online with her signature look. The Shot Online avatar for the 2010 Women's Open Champion will be a force to be reckoned with as players compete both head-to-head and against the LPGA Tour Star.

Shot Online players will also have the opportunity to play as Mika Miyazato, winner of the 2010 Japan Women's Open Championship. A 4 year veteran of the LPGA, Miyazato was the youngest winner of the 2004 Japan Amateur Women's Championship. Qualifying for the LPGA Tour on her first attempt, Miyazato counts over 1 million USD in career earnings to date.

The upcoming update follows closely on the heels of several new updates the game received in April of this year, including a new Avatar Card System allowing players to buy, trade and sell avatar cards, a compelling new ranking system, new highly-polished in-game graphics and more.

More details will follow about these on Games Campus' official Shot Online website at http://shotonline.gamescampus.com/
Next Article
TERA: Gunner Class and Steam Launch Date Announced
by Mikedot
iPhone MMORPG Fantasia coming to the West. The game was developed in South Korea a company called Lemon.
by Guest
Rend is coming to Steam Early Access on July 31, 2018, at the price of $29.99.
by MissyS