First Power Rangers: Legacy Wars esports Tournaments Announced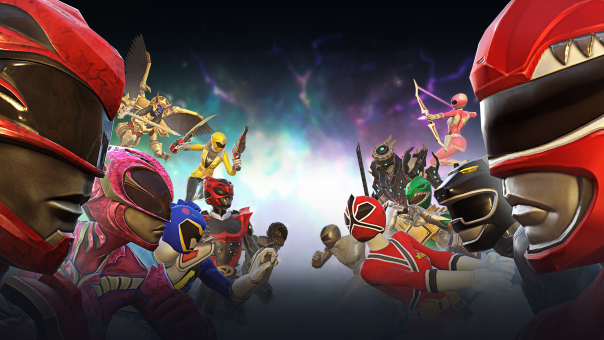 Synchronous multi-player fighting game maker nWay, in association with Lionsgate, and ESL Gaming, the world's largest eSports company and part of the international digital entertainment group MTG, have announced the first Power Rangers: Legacy Wars esports tournaments hosted by ESL. This will be the first time that players will be able to battle on mobile in real-time with their favorite Rangers and villains in a double-elimination tournament for a cash prize.
Taehoon Kim, CEO, nWay said:
With our partners Saban Brands and Lionsgate, we created Power Rangers: Legacy Wars to be highly competitive and just as fun to watch as it is to play, making it a perfect candidate for esports. With ESL and their extensive background in esports, we believe they can provide the perfect platform to create, nurture and grow a competitive community around Power Rangers: Legacy Wars.
Starting this Saturday, May 20, there will be two Power Rangers: Legacy Wars tournaments available for all players. The first tournament requires specific player and character levels to enter. The second is a free-for-all tournament for anyone who wishes to participate.  Players can sign up now for the first tournaments that begin this weekend.
With a $2,000 prize pool guaranteed across the first two weekends, the first Power Rangers: Legacy Wars tournaments are set to be the mobile game's introduction to the esports community.
To sign up, or read further details about how to participate, or learn about cap limits for players and characters, please visit this link.

flaregames GmbH announces the release of Throne Wars for Windows Phone.
by MissyS
We had the chance to speak briefly with Eckart Foos, Game Director of Travian: Legends, about its 15th anniversary.
by MissyS
The ninth expansion to Neverwinter continues the Underdark storyline, pitting players against powerful, new demonic threats.
by MissyS