Final Fantasy Awakening Launches Massive Update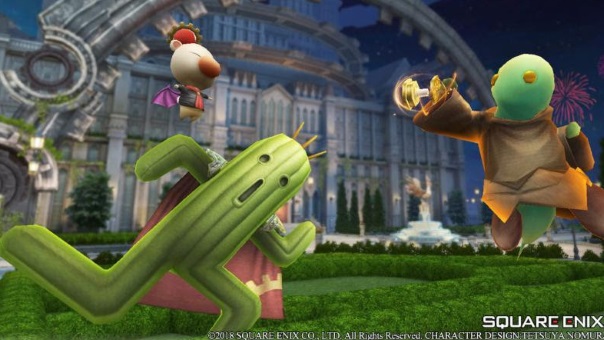 Final Fantasy Awakening is a 3D MMORPG for mobile set in the Type-0 universe, and this massive update includes the Vow System and Eidolons. This update arrived on July 4th, and has a few really enjoyable additions to the mobile title. The newest Eidolon to arrive is Leviathan, and when a player is in a tight spot against a group of enemies, summoning Leviathan will cause massive damage to the whole group, and reduce their defense by 20%. If the player also has Ramuh at the same time, it will trigger "Eidolon Resonance: Ancient Blood", making the player immune and give them 20% increased attack power for 10 seconds during the start of combat.
Battle of Kings is another cross-service game where players do battle, and the winner of the Battle of the King is given the rank of "master" as a testament to their strength. PLayers can not only compete with the masters but also get a variety of rewards based on the outcome of the battle.  There will also be mysterious players invited to participate in the battle of the gods.  Players can also support other players in this, and the final winners/their supporters will be rewarded with diamonds. Finally, for those looking for romance, the Vow System will let players undergo an oath ceremony, complete with a witness of the game's mascot Moogle, and other in-game friends. After completing the vow, the parties can work together to fight in the Magic Crusade or Festival Dungeon, and after completing the daily Contract Missions you will receive rewards, literally increasing the value of your love, giving you higher bonuses. In addition, both parties can also purchase items in the Vow Shop to improve Love Attributes, in order to obtain considerable property growth.
Next Article
No fantasy universe is complete without the race of Dwarves and Worlds of Magic is no different. After the last time when massive, strong, ang...
by Mikedot
Get your cybernetic augments ready and prepare to dive into the world of Ghost in the Shell once more.
by Mikedot
Today, Warframe is celebrating its three year anniversary with all players with gifts and a special discount.
by MissyS