Fantage Adds Pet System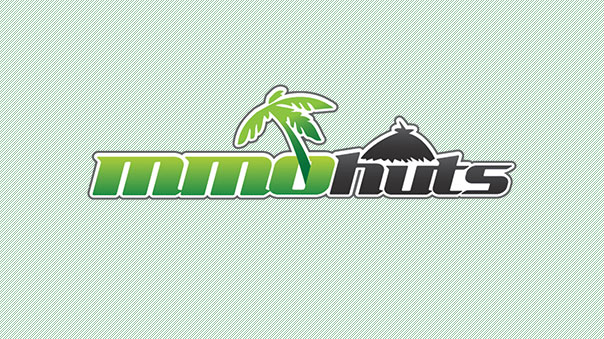 The kid friendly, browser based virtual world Fantage has added a new pet system that should make the game even more appealing. The new pet system is called 'Pet Town' and allows players to obtain a barn in which they can incubate and collect various pets.
Players will be able to collect entire families of pets and keep them in their barns. Each player can care for up to 25 pets at a time and receive medals for collecting  certain pets.
Fantage is mainly a social site for children and 'tweens.' In many ways it is similar to WoozWorld, SecretBuilders, and Club Penguin. The game has minigames to enjoy and other features to keep kids entertained. Fantage is run by a Korean studio has enjoyed rapid growth. Perhaps the new pet system will help it continue its ascension.
Full Release:
FORT LEE, N.J. – July 14, 2010 – Fantage, the virtual playground uniquely designed for children and tweens, today announced an interactive new pet system called "Pet Town." Fantage members can now obtain a barn in which they can carefully incubate and collect various fantasy pet families. Once hatched, these fun Fantage companions will reside in the barns, where users can visit their pets and bring them out to play in an assortment of new pet-themed mini-games.

Pet Town offers cuddly fun without the hassle. Fantage users are able to create and cherish up to 25 different creatures, without having to constantly care for them. Users will be rewarded with trophies when they collect all five members per pet family, and a medal for each pet they collect. While collecting, pet owners will also be busy at play, as new pet games are introduced throughout Fantage this summer and beyond. These specially designed games are only playable alongside a pet, and the selected pet's skill level will affect the outcome. Pets with higher skill levels will be the talk of Pet Town.

In order for Fantage users to get their paws on the lovable new pets, they will need to purchase eggs (using Stars, which can be earned by completing in-game activities) and incubate them under specific lighting and temperature settings. These variables determine what pet will hatch, and over time, users can learn to adjust the settings to create an optimal condition for hatchlings. For those users eager to hatch and meet their pets faster, Fantage offers Magic Codes (purchased with Fantage eCoins) with which users automatically set up the right conditions to produce the exact pet a user desires.

"We constantly strive to give Fantage users with as many fun features as they can handle, and believe that Pet Town will offer a fun new way to interact with friends in the virtual world," said David Hwang, CEO and cofounder of Fantage. "The collectability of these pets will also provide fun goals for users to achieve over summer break and beyond."

About Fantage

Founded in 2007, Fantage is a next-generation destination site for children. Fantage games and adventures entertain and delight children, and promote positive social interaction in an engaging, exciting, safe environment that both kids and parents love. Fantage also provides an age-appropriate, safe social networking experience within a fun virtual world. The company is completely dedicated to the safety of Fantagemembers, and has developed a highly sophisticated, three-tier safety system providing the greatest level of protection of any community site for children on the Web. For more information about Fantage, please visit www.Fantage.com
Next Article
Some of the developers on Darkfall Unholy Wars took the time to create a short video of PvP Style game play while doing some in game testing. ...
by JamesBl0nde
WEBZEN, a global developer and publisher of free-to-play games, is delighted to announce that the martial arts MMORPG, Age of Wulin will relea...
by Mikedot