Face of Mankind under new development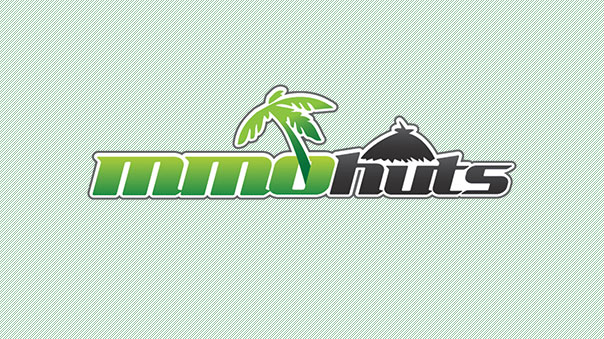 Face of Mankind is under a new development team, Nexeon Technologies, Inc., and a list of improvements in and out of game have hit the online shooter.
Face of Mankind's website, account portal, and forums have gotten a new overhaul, including an integrated billing account and forum account. In-game, players can now visit Brooklyn and Ground Zero in New York City, while revisions to the apartment system (new players now get starting apartments), the Most Wanted system, Murder Identification Cards, the prison system, and introduction of forced roleplay names and the "Fugitive" tag have all been implemented.
The team also notes that new improvements will include Community Newsletters, Dev blog updates, customizable apartments, new colonies, a new item store, additional user content, and an improved mission system.
Face of Mankind Gameplay Screenshot

Source:
Greetings from Face of Mankind!

In this email, we will detail the new services and major enhancements introduced in Face of Mankind, a unique science fiction massively multiplayer online game set in the 24th+ century, as well as the changes that will be released in the next few months. For those of you that do not already know, Face of Mankind is now under a new development team (Nexeon Technologies, Inc.) that is dedicated to delivering a great gaming experience for all users. Face of Mankind's official website (www.faceofmankind.com) and forums (forums.faceofmankind.com) have been given a complete makeover as well.

The noticeable changes already implemented on the current Face of Mankind website are as follows:

Account Portal

We have completely redesigned the account portal. The new portal integrates billing, so you no longer need a separate billing account. Also, the various support sites will be integrated shortly after launch. Our aim is to provide a unified interface for servicing the various aspects of your account.

Website

The existing website will be updated with a new look and added functionality. It will be a one-stop location for new and existing players to get the latest information about Face of Mankind, access their account, learn about the game, download artwork, wallpapers, screenshots, view a beginner's guide & tutorial videos. Along with this change, we will be standardizing the use of 'www.faceofmankind.com' instead of 'www.fomportal.com'.

Improved Forums

The new forum system allows you to login to the forums with your game account username and password. This means that your account name and player name will be tied to your forum account. All permissions and groups will automatically update, according to your faction, rank, and department in-game.
Some of the new in-game features that have been implemented in the past few weeks are:
•    Implementation of New York City: Brooklyn!
•    Implementation of New York City: Ground Zero!

•    More Frequent Patches and Bug Fixes.
•    More User Control (Faction, Department, Group and Cell Leaders).

•    Account Portal Integration (Forums, Account, Billing, and Support).
•    New players now begin with a starting apartment in NYC – Brooklyn.

•    Implementation and expansion of a game tutorial for new players, so the transition into the game is now a much easier process.
•    Major revision of the Most Wanted system.
•    Implementation of Murder Identification Cards.

•    Implementation of forced roleplay names.
•    Complete revision to the prison system, including working off penalty points while logged off (premium accounts), mining rocks to reduce penalty points faster, and more!
•    Implementation of the "Fugitive" tag that escaped prisoners are now flagged with.

And many more features that you can find here: http://forums.faceofmankind.com/forumdisplay.php?11-Patch-Notes
Some of the upcoming changes you will see in the following days are as follows:
•    Community Newsletters

•    Frequent Development Blog Updates
•    Customizable Apartments (imagine placing your own furniture and other unique items!)
•    Addition of More Colonies
•    A new item store, which will feature new clothing never before seen in Face of Mankind. This will include a full array of shirts, pants, coats, shoes, formal, casual, and retro clothing. Other completely new items will be introduced, too.
•    More User Content
•    A new and improved mission system that features a mission log, mission rewards even if you are arrested by the Law Enforcement Department, and more!
Now that we have given you an idea of the new and improved path Face of Mankind will be taking, we hope that you are as ecstatic as we are about joining in on the fun. We have begun advertising and marketing the game on a large scale and we hope that you and your friends will join us.
As always, thank you for your time and remember that a Dolly Inc clone is available for you if you wish to play. We have plenty of space available in our clone banks, so again, don't forget to invite your friends!
Next Article
Sony Online Entertainment is present in Boston this weekend showcasing some new content for Planetside 2. What exactly are they showcasing? Th...
by DizzyPW
The Swordsman Lone Wanderer expansion is live today introducing the Falconer class.
by MissyS
Are you already missing Xmas? It's always Xmas in Knight's Fable! Have you ever dreamed of Santa's arrival, carrying loads of gifts whil...
by Mikedot