EverEmber Online Rolls Out Massive Updates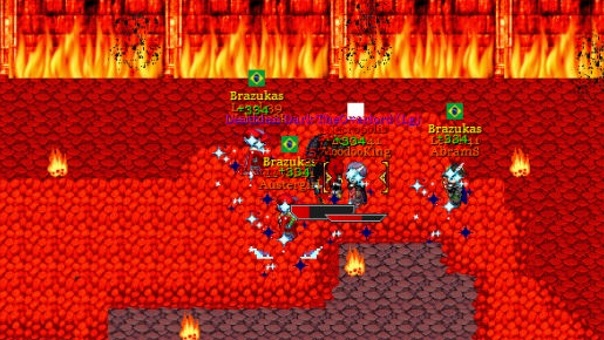 Over the last few weeks, EverEmber Online has offered quite a few updates, such as adding new areas, bosses, and more. Astronomical Games have also added expansions to each classes skills, primarily focused on ranged attacks, as well as reworking PVP/PVE balance. The economy also received expansions, and to celebrate this, a bonus exp event will take place over the weekends. As the community suggests content, the developers look at it, and work on creating this content, balance and fixes, and try to follow up on each complaint. They do attempt to fix each of these complaints and issues in a timely manner. EverEmber Online now also features a new party dungeon: Underwater Sewer Room (Raid Card needed to enter). As a party map, no one can enter the same map as you, and it will be instanced off from other players.
Players also have a chance of obtaining Beta access keys to EverEmber Reborn by playing the game and being a part of the community. The top players, as well as those who
participate and win contests within EverEmber Online will receive keys. Streamers will be given various goodies as well as direct developer contact and tips for streaming.
Some of EverEmber Online's new features include:
– Forest of Illusion
– Forest of Dreams
– New Skills for Rangers
– Rebalanced pvp and combat
– New armor and weapons
– Sewer Dungeon Raid
– Achrim island
Next Article
A new champion for Infinite Crisis, the upcoming free-to-play MOBA from Turbine based in the DC Universe, has appeared out of the nuclear torn...
by Mikedot
Haptics makes a triumphant return to PC gaming with Tivitas Interactive's upcoming gaming device, Sinister. Utilizing ViviTouch™ HD hap...
by DizzyPW