Eudemons compares animal film stars and MMORPG pets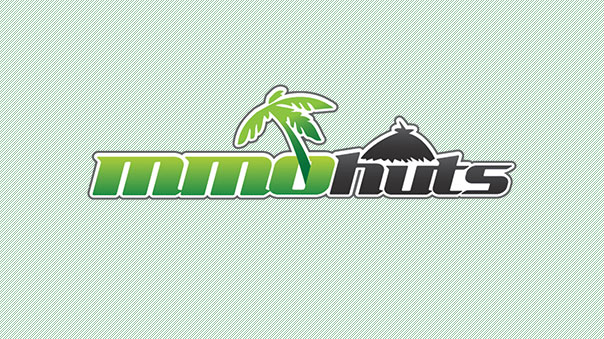 Eudemons Online has released a discussion comparing the pets and animals we so cherish, as seen in films, with the pets we love in MMORPGs. Here's what they had to say:
---
Watching the 84th Academy Awards recently, we can easily find that films about animals made up a big part of the nominees. These animals are not only cute and funny, but also smart and talented in dealing with all kinds of difficulties. Some of them are the greatest and inseparable companions to their owners, just like you and your pets venturing out in MMO games!
More Than Cats and Dogs
Cats and Dogs have always been very popular in filming. "Puss in Boots" and "A Cat in Paris" were nominated as the best Animated Feature Film, and "The Adventures of Tintin" was nominated as Best Music (Original Score). But there are some other interesting and brave animals we can't help loving: Po, the chubby panda in "Kung Fu Panda 2"; Caesar, the ape in "Rise of the Planet of the Apes", and Rango, a nameless chameleon.
If you cannot have those lovely pets in your real life, why not turn to MMO games for help? They can offer you an even larger variety of pets than you'll ever have in the real world! You can choose from all kinds of creatures in World of Warcraft, and can catch almost any creature as a pet in Ragnarok Online. Or you prefer the F2P games with a unique pet system, there's Eudemons Online, which has over 100 distinctive pets and mounts to be raised and taught different types of skills. No matter what kind of pets you like, MMO games provide you an exciting journey while having fun with those cute pets!
Love Between Pets and Owners
Among those Oscar nominees, "War Horse" is sure to be one of the most touching films. It describes the strong and deep emotions between the horse, Joey, and the boy, Albert. After all the hard time Joey has been through during World War I, Albert finally finds him and brings him back home. The whole film goes directly to the hearts of pet owners, and even the people who don't have pets of their own.
Speaking of MMO games, the reason why most hardcore gamers can't get their hands off the game may be the game itself, or the friendships they form, or simply the love of their pets! Take Eudemons Online as an example, where you get the eggs in different ways, then hatch and raise them yourself, teaching them different skills in battle and watching them grow up and become stronger. While the pets are born to follow you their whole life, they also offer you extra battle power, luck, and can smash monsters with their own powerful skills. You have to stay strong with your pets, so that you can win the numerous battles, beat dangerous enemies, and hunt vicious and formidable bosses. They're like your most loyal allies in battle, just like the horses to the soldiers in the World War.
This is a season of animals for the Oscars, and pets have always played an important role in both movies and MMORPGs since their inception. After watching those films, gamers may want to look back to those pet MMO games. Pet lovers can definitely give Eudemons Online a shot, as it's famous for its interesting pet system and intense PK experience.
There're so many options to choose from, and all will give you the joy of having your very own exotic pet! Try some out, today!
Next Article
Patch 4.56 brings the gripping conclusion to the Stoormblood Main Scenario, as well as a new chapter for Hildibrand.
by Ragachak
Mabinogi Duel, Nexon's strategic mobile trading card game, has begun a special summer event to celebrate the season.
by MissyS
Nexon reveals new content added to MapleStory, including a new dungeon, a new PvP area, and special events.
by MissyS