eSports Web Channel Announces League of Legends Edition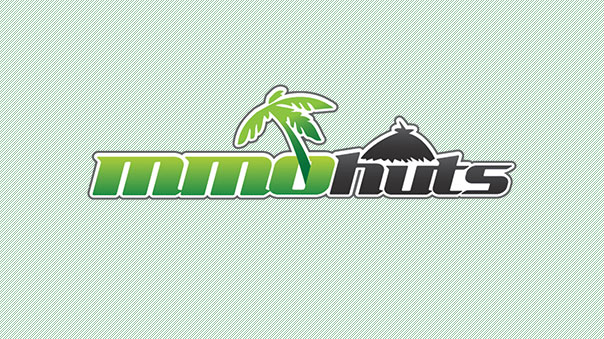 Web-based eSports channel ESGNTV today announced the debut of League of Legends, the highly popular multiplayer online battle arena (MOBA) game from Riot Games, to the "Fight Night" competitive gaming online broadcast series. Starting on April 24 and in addition to the existing programs, the League of Legends Edition will be shown every Thursday and Friday at noon PDT / 9:00 p.m. CET.
"Fight Night" – League of Legends Edition will combine the MOBA action that over 67 million monthly League of Legends players have grown to demand with the edge-of-your-seat reputation "Fight Night" and ESGN have built among the eSports community. Along with the competition itself, the new League of Legends Edition will showcase the talents of five popular streamers — including "PhantomL0rd", "Chaox", "Dinglederper", "Maximus Black" and "The Rain Man" — and a selection of fans as they trade blows in front of the world and vie for the title of "Fight Night" champion.
The first two episodes will show gripping 2 vs. 2 matches, giving the streamers and their fans the opportunity to face each other in a Best Of 3 series. The two most successful streamers will then assemble their team of five to take on their opponents and various challenges in another Best Of 3 mode. Additionally, ESGNTV's notorious Wheel of Fortune will influence the course of the game, punishing those who fail to succeed.
"League of Legends is one of the most popular games in the world with 27 million daily players," said Morgan Stone, Chief Production Officer at ESGNTV. "Given its eSports audience success and intense addictive matches, League of Legends was a natural fit for the 'Fight Night' series. We know LoL fans will be tuning in to watch these bouts."
ESGNTV and "Fight Night" have continued to grow their presence throughout 2014 across the global eSports community, garnering 60,000 channel subscribers to date and over 2,500,000 views per month on all their platforms.
All previous episodes of "Fight Night" are rerun on a regular basis and are also available on demand on esgntv.com as well as on the ESGNTV channel on YouTube following their first rerun.
Next Article
Durango is a fairly well put together bit of free-to-play, mobile, open world survival game, with a relatively forgivable pay model.
by NWOrpheus
Fly For Fun's Playpark is proud to announce a new server, "Lord Pang". This coincides with the second year of FlyFF in Southeas...
by Ragachak