Endless Fury – "Horrible Bosses" Introduced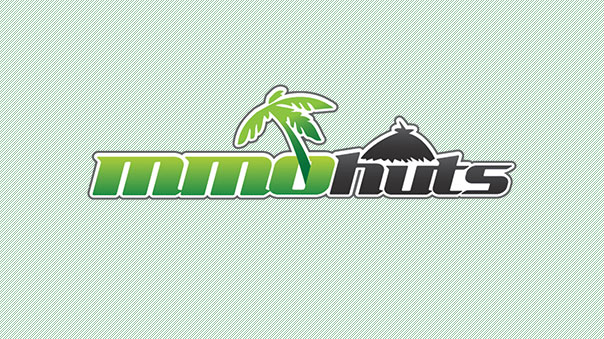 NGames, a leading online games publisher, has today released two new gameplay trailers for action-packed free-to-play side-scrolling MMORPG, Endless Fury. The trailers show off gameplay for the Elite Instances, where warriors must face off against powerful bosses.
Available now on the burgeoning Game321.com games portal, Endless Fury is a breathtaking side-scrolling arcade-style action MMORPG that gives players the freedom to design and unleash their very own devastating combos. Players take on the role of a proud young warrior fighting a shady secret organization trying to overthrow justice. On their journey of self discovery through Endless Fury's world of many layers, players will encounter a plethora of bizarre monsters, face-off against epic bosses, tackle unique quests and enjoy a variety of fun, fast-paced PVP features.
The corrupt world of Endless Fury is controlled by seedy organizations operating outside of the law. Each organization is made up of common monsters, who answer to a powerful and cunning boss.
Warriors can go head-to-head with these horrible bosses in the Elite Instances, where they will need to bring the full force of their user-created combos to secure victory. Win, and the powerful secret equipment of the bosses can be stolen and used to craft the ultimate weapon.
Elite Instances are much tougher than the challenges offered by Endless Fury's story quests. Bosses are stronger than their monster underlings and each player is only given limited attempts to defeat them. It's recommended that even the most proficient warrior tackle the lower level elite instances first.
Each main boss has unique abilities and skills, from exceptional mental strength to swift combo attacks. They all have a weakness too. Find it, and a warrior could soon find himself on the path to becoming the king of fighters.
For more info, visit http://passport.game321.com/api/lp/fury.php
Next Article
Vainglory has pushed its newest update, Update 1.15, live. This is the final update of the Vainglory Winter Season.
by MissyS
Riot Games Jatt and Morello discuss massive changes set to shake the League of Legends meta including new and redesigned old items, a complete...
by JamesBl0nde
Grey Box and Six Foot are putting up a pool of cash and prizes estimated at $75,000, including a free trip to PAX South.
by MissyS