Elsword reveals secret dungeons this January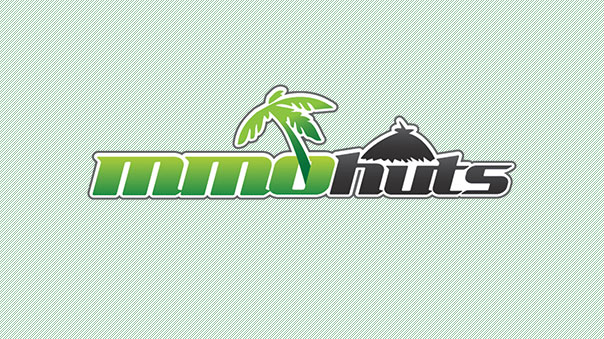 Starting on January 4, players can discover the secret dungeons in Elsword.
From January 4 until January 22, players can find and explore secret dungeons, where Wally carries on his experiments. Players who log on during this period will also get Luto's Cursed Dice, an item designed to help with secret dungeons. Players can also earn high-grade magic stones until January 17 by clearing five dungeons for Ariel.
Elsword is published by Kill3rCombo.
Elsword Gameplay Screenshot

Source:
Secrets of Elrios: Wally's Underground Research Lab

This land of Elrios has secrets of its own, and Elsword and his friends are on the road to uncovering them one by one.

Upon defeating Wally's Nasod inventions in Elder, a weird noise catches our heroes' attention. It's coming from underground. Wally's Lab! Just when we thought we've seen his nastiest handiwork. What monstrosity could he have hidden there? It's time to find out.

Find the secret dungeon in Elder this January 4th.

Conquering the Secret Dungeons

The El Search Party discovers a secret dungeon, one where Wally covertly carries out experiments and works on Nasod machines. Rumor has it that Elrios has a few secret dungeons, and it's only a matter of time before the gang stumbles upon them all. Watch out for more event details in the coming weeks.

Explore the Secret Dungeons!
Event Period: 01/04/2012 ~ 01/24/2012

If any normal dungeon can be mysterious, more so a secret dungeon! You never know what you'll find in these dungeons until you go in yourself.

New Magic Stones
Event Period: 01/04/2012 ~ 01/17/2012

Ariel has discovered some high-grade magic stones for improving specific stats, and she's willing to share them with you. All she asks is that you help rid dungeons of baddies five times.

Conquer the Secret Dungeons
Event Period: 01/04/2012 ~ 01/31/2012

Log on to the game to receive Luto's Cursed Dice, an accessory that can lend you a bit of help with the secret dungeons. Conquer Elrios' underground baddies!
Next Article
Digital Extremes announced that Sword Coast Legends™ arrives today on PlayStation®4 and Xbox One consoles.
by MissyS
Recently revealed, the Demons are the second playable faction in Dungeons 2: offering a different style of gameplay and featuring their own un...
by Mikedot
One of the reasons I love Trove is that it's a Voxel game (that I normally dislike) that sincerely does something different.
by Ragachak