Elsword Introduces Two Advanced Jobs For Chung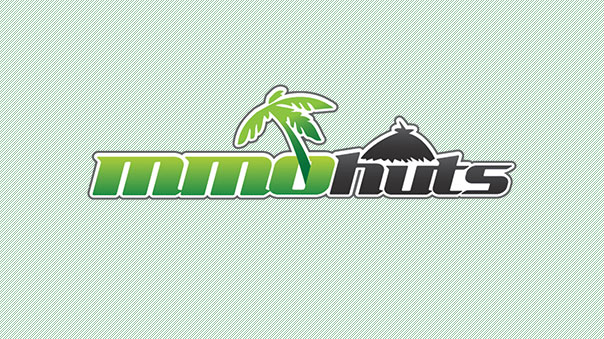 Elsword has introduced two new upgraded classes for its newest character, Chung.
As a Deadly Chaser, Chung specializes in marksmanship, dual-wielding two revolvers while gaining speed and stealth skills. Or, as an Iron Paladin, Chung gains special hardening to his family armor, making him a powerful tank, while he gains new melee attacks.
Elsword will be granting players 50% bonus experience and a free weapon until August 13, while leveling Chung, and other quests and events wait for all players.
Elsword is published by Kill3rCombo.
Elsword: Chung 2nd Job Class Trailer
Source:
Elsword's New Gunslinging Character Chung Evolves into Powerful New Classes

IRVINE, Calif. – Aug. 1, 2012 – Players of the free-to-play manga-inspired massively multiplayer online role-playing game, Elsword, now have two new ways to drive back the invaders of Elrios. Elsword's newest character, Chung, best known for wielding a giant cannon and possessing the ability to activate berserker rage mode, can now upgrade to the advanced job classes of either Deadly Chaser or Iron Paladin.

 Chung masters marksmanship as a Deadly Chaser, gaining the ability to dual-wield two revolvers, which makes him a lethal ranged opponent in the ever-evolving player versus player (PvP) environment. He also gains additional speed and stealth skills, making him perfect for players who prefer controlling a highly agile character.

Those who prefer a "tank" class will favor Chung's Iron Paladin upgrade, wherein his family's legendary armor Freitunier is hardened with magical energy, making him nearly indestructible during dungeons runs with friends. As an Iron Paladin, Chung also gains a host of new melee attacks, making Chung an unstoppable force in PvP.

Players looking to try out Chung's newest classes will be treated to bonus EXP and a free weapon, available for a limited time. For more details visit: http://www.elswordonline.com/

In Elsword, gamers can choose from six specialized and customizable characters as they explore an immersive world and battle rivals to complete dynamic quests. As players progress through the game, they can evolve their fighting styles by upgrading to new job classes, learn deadly new abilities and master combo attacks. With intuitive and straightforward controls, Elsword offers players of all skill levels the chance to experience the thrill of victory in combat, either on solo missions or cooperatively in a party of up to four players. For those who welcome a challenge, Elsword also delivers action-packed PvP combat.
Next Article
TERA takes the fight beyond whack-a-mole monotony with enhanced aiming, dodging, and tactical timing to create intense and rewarding combat.
by Mikedot
The vilest villains in Azeroth have teamed up and are plotting something horrific, involving the floating city of Dalaran in Hearthstone.
by Ragachak
Today, Nexon Europe is thrilled to announce the arrival of a brand new character, Arisha, to the immensely popular action-packed MMORPG, Vindi...
by Mikedot