Challenge The Stone Hero In Soul Of Guardian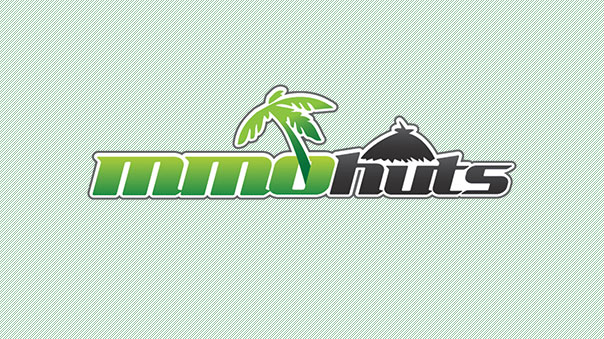 To celebrate the start of the Olympics, Soul of Guardian is hosting two new events.
Players can challenge the Stone Golem to earn an Attack Gem, based on the level they defeat. Servers 1-15 must face Golems level 70 to 100, while servers 16 through 22 must fight golems level 50 through 80. Available for reward are an Attack Gem, Polished Attack Gem, Flawless Attack Gem, and Perfect Attack Gem. Players must post a screenshot to claim their one-time reward in the forums.
The Item Mall will also offer a sale until August 6, with a 50% discount in all areas, including the Bound Gold Mall.
Soul of Guardian is published by WSGame.
Soul of Guardian Gameplay Screenshot

Source:
Soul of Guardian Olympic Events

Shenzhen, China – August 1, 2012 – SOG Item Mall Sale Now! From July 31st to August 6th, all the items in the Mall will be on sale, you can enjoy a 50% discount! Discounts are included in the Bound Gold Mall too, so now is the perfect opportunity to stock up on all of your needed supplies at a very generous price.

Go and enjoy your discounted shopping! Limited offer! Hurry!

Stone Hero
An immense gift and paramount glory will be given to brave Heroes who beat the challenge! During July 31st to August 6th, challenge the Stone Golem and defeat a certain level to be rewarded with a Level 4 Gem or above. Push your limits and be the ultimate Champion in Stone Golem, show your success to the members on the forum and bask in the glory!

Do you have what it takes to be a Legend?

Servers 1-15
Pass Level 100 in Stone Golem
Reward: Perfect Attack Gem x1

Pass Level 90 in Stone Golem
Reward: Flawless Attack Gem x1

Pass Level 80 in Stone Golem
Reward: Polished Attack Gem x1

Pass Level 70 in Stone Golem
Reward: Attack Gem x1

Servers 16-22

Pass Level 80 in Stone Golem
Reward: Perfect Attack Gem x1

Pass Level 70 in Stone Golem
Reward: Flawless Attack Gem x1

Pass Level 60 in Stone Golem
Reward: Polished Attack Gem x1

Pass Level 50 in Stone Golem
Reward: Attack Gem x1

Come and join the events!

Have fun in SOG – the latest, most played RPG of 2012!

WSGame SOG Operation Team
Dropzone basically removes Macro from the equation, and while there are still a bit of resource collection involved, games come down to Micro.
by Proxzor
Good news for console players of Warframe: The Harrow Update arrives on both consoles. It offers a new Frame, Quest and more.
by Ragachak
NGames is happy to announce a new game that will be added to their gaming lineup.
by MissyS