Eden Eternal introduces Samurai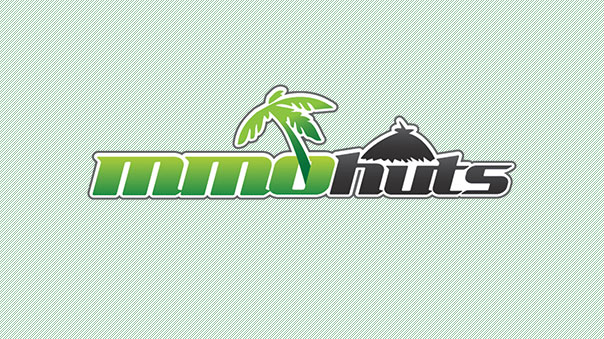 Last week, Aeria Games introduced a new major update to Eden Eternal, adding a new class and more.
The Samurai debuted in last week's update, offering a new, powerful DPS class that utilizes both buffs and physical attacks. The update also introduced the Monster Arena, which lets players take the role of dungeon bosses in a 3v3 arena to earn Honor Stars, a revamp to Territory Wars, two new level 60 Hero's Trial dungeons, and a Tarot Card Reader.
Aeria Games also publishes Grand Fantasia and Dream of Mirror Online.
Samurai Class
Eden Eternal Gameplay Screenshot

Source:
New Content Rocks Eden Eternal

Update Includes Samurai Class, Monster Battle Arena and an Improved Territory Wars

SANTA CLARA, Calif. – January 18th, 2012 – Aeria Games, a leading global publisher of free-to-play online games, has today launched the latest patch for its highly popular free-to-play MMORPG, Eden Eternal, further expanding upon the game's already robust content. The offerings in this content update include the new Samurai class, a totally revamped Territory Wars mode and the new Monster Battle Arena, allowing for even more intense player versus player combat.

The katana-wielding Samurai class has slashed its way to Eden Eternal and is fierce in close combat. This powerful damage per second (DPS) class utilizes a variety of buffs and physical attacks such as the "Asura Slash," an airborne attack that will damage even the toughest foes.

The addition of the Monster Arena will have players excitedly queuing up, now that they have the ability to play as one of their favorite dungeon boss monsters in a 3v3 PvP action. Players will team up, and will be able to win Honor Stars that are redeemable for valuable items.

Also included in this content patch for Eden Eternal:

• Improved Territory Wars: Players can enjoy a revamped Territory Wars where guilds band together to take down the opposing team.
• Level 60 Hero's Trial Dungeons: Explore two brand new extensive dungeons with new bosses and gear.
• Tarot Card Reader: The newly introduced NPC Morlin offers 10 percent bonus to a randomly selected class tree

Eden Eternal is free to download on the PC and free-to-play. For more information regarding Eden Eternal and its event schedule, please visit http://edeneternal.aeriagames.com
Next Article
Rangers of Oblivion, Yoozoo's upcoming monster hunting MMORPG, is now available to pre-register on Android/iOS phones.
by Ragachak
The virtual world may just be the key to life after death, according to MindArk, the Swedish-based game developer of Entropia Universe.
by Ragachak