Star Trek Online now Free-To-Play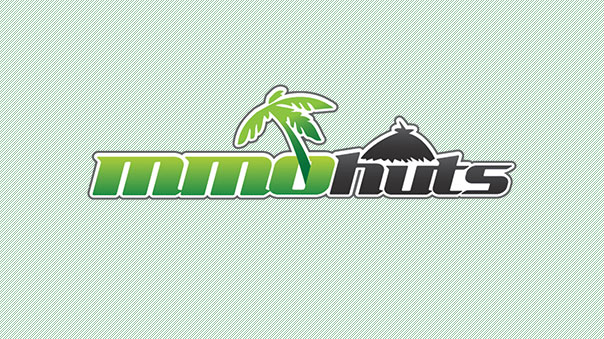 The free-to-play version of Star Trek Online is now live today for all gamers to enjoy.
The change to a free-to-play model lets players download and play Star Trek Online without a retail copy or subscription. Free players will have some restrictions on guild creation, Energy Credit storage, Dilithium Refinement, character slots, bridge officer slots, free inventory, chat, mail, forums, and respecs. Free players will also be restricted from the Foundry without a purchase. The game's store will offer additional unlockable content for free players at a fee.
Star Trek Online is published by Cryptic Studios, which also publishes Champions Online.
Star Trek Online: F2P Launch Trailer
http://youtu.be/YKoykRmvhyE
Source:
STAR TREK™ ONLINE FREE-TO-PLAY NOW LIVE

Update to Popular Sci-fi MMO Offers a Galaxy of Free Gameplay to all Players

(Foster City, CA) January 17, 2012 — Perfect World Entertainment Inc., a wholly owned U.S. subsidiary of Perfect World Co., Ltd. (NASDAQ: PWRD), and Cryptic Studios, Inc., an acclaimed MMORPG developer, along with CBS Consumer Products, today announced the launch and immediate availability of the highly anticipated Star Trek Online Free-to-Play.

"We couldn't be more excited," said Jack Emmert, CEO, Cryptic Studios, Inc. "Updating Star Trek Online to the popular free-to-play model removes those barriers of entry that previously kept fans and casual gamers away. Anyone can download and play Star Trek Online at no cost. There's no better way to see how sitting in the captain's chair feels."

With the launch of Star Trek Online free-to-play, anyone can download and play the game for free without a retail copy or subscription. All players may enjoy Star Trek Online's many features for free.  Players do, however, have the ability to access additional optional features through a virtual store.

In Star Trek Online, the Star Trek universe truly comes to life on a massive scale. Players captain their own starships as part of the Federation or Klingon Empire in a persistent online universe, journey to strange new worlds and take part in epic ground and space missions.

The Universe is Your Only Limit — Play as much as you like for as long as you like at no cost. No subscription is required, nor is payment of any kind required.

Episodic Gameplay — Experience new weekly episodes that feature story-based gameplay and put your captain's ability to command to the ultimate test.

Your Captain, Your Crew, Your Destiny — Become a captain, seek out new life and new civilizations and encounter hostile beings as you advance to maximum level for free.

Familiar Places, New Experiences — Travel to Starfleet Academy, Deep Space Nine, The First City of Qo'noS and many other iconic locations and notable worlds from the beloved Star Trek universe.

The Foundry — Create and build brand new missions and stories to share with the entire Star Trek Online community.  Use the specialized toolset to create missions in space or on the ground.  Create custom missions, or design an entire series of episodes from the ground up.

To download and play Star Trek Online, or to join the Star Trek Online community, please visit the official website: http://www.startrekonline.com/
Next Article
Even though the free to play MMORPG market has grown considerably over the last few years - not every MMORPG is a success.
by Guest
Today, Snail Games has release details for their Pyromancer class in their upcoming MMORPG - Black Gold Online.
by Mikedot
Beach Volleyball Online, BVO, and Excalibur Online are both being launched in North America by Omniverse Games in the coming months.
by Guest