Dungeon Fighter Online: Act VIII arrives April 13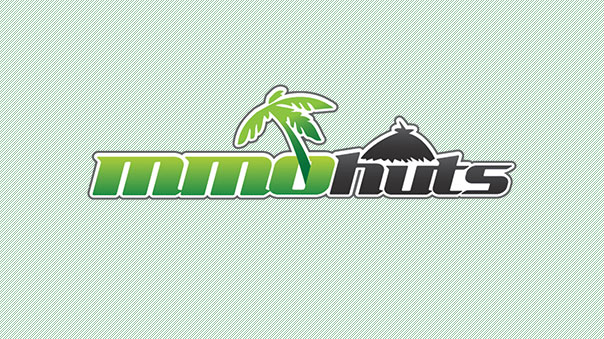 Dungeon Fighter Online will be unleashing its next major update on April 13.
A new event will be added with the update, where every Thursday and Friday evening (5-6 pm Pacific), monsters will invade cities in Arad; players who beat these monsters will get bonus items and experience. Those who fail, however, will be denied trade and repair abilities for a while as the townspeople "shun" them. Everyone that logs in during this time period will be rewarded or punished accordingly.
Players who have reached 60 will also be able to choose professions after completing a series of quests. These crafting professions will be Alchemy (potions and formulas), Enchanting (items to increase stats), Disassembly (break up items for raw materials), and Animation (create sidekicks). A new NPC Friendship System will add reputations into the game with key NPCs, which will reward players with profession-specific items.
Dungeon Fighter Online is published by Nexon, which also publishes Mabinogi, Vindictus, and Maplestory.
Dungeon Fighter Online Gameplay Screenshot
Source:
The Siege is On

Act VIII: Under Siege invades Dungeon Fighter Online April 13

Dungeon Fighters beware: a monstrous invasion will be hitting the town of Arad this month, bringing forth a new series of events and updates for the month of April.

Arad's population of monsters has grown unwieldy, wreaking havoc across town. Every Thursday and Saturday from 5-6pm Pacific Standard Time, a horde of monsters will creep into various cities in Arad, prompting Dungeon Fighters to team up and fight through the onslaught. Players that succeed will be handsomely rewarded with bonus items and experience, but those who fail will be shunned by the townspeople, who will turn down trade and item repair opportunities for a short period of time. Rewards and penalties will apply to everyone logged in during this period, so teamwork and strategy will be imperative. However, extra rewards will be bestowed upon those that defeat the most monsters.

Another new feature will be added for those players who have reached the current maximum level of 60 by giving them the option to choose professions, which can be selected after completing a few specific quests. Each profession allows players to combine various materials to create more useful items in battle. A total of four professional skills are available; Alchemy, which allows players to mix powerful potions and formulas; Enchanting, which lets players use items to increase resistance, mobility, stamina, and strength; Disassembly, which allows players to disassemble various items to create raw materials that can be used to create more powerful items; and Animation, which lets players create sidekicks to aid in battle.

Additionally, players will have the opportunity to increase their status and reputation throughout the Dungeon Fighter Online world via the NPC Friendship System. This system prompts players to give gifts to key NPCs across Arad, who will in turn provide players items unique to their chosen profession. A friendship gauge will measure the trustworthiness of a character, allowing players to create key allies throughout the game.

For more information about Dungeon Fighter Online, or to play for free, please visit http://dungeonfighter.nexon.net/.
Next Article
Joycity has launched their latest mobile game on a global scale, entitled Savior Saga: Idle RPG.
by Ragachak
Mail.Ru's Warface - currently in testing in the Western market - is setting records already in Russia.
by MissyS
HEX Entertainment and Gameforge recently updated with the first single-player PvE content for Hex: Shards of Fate.
by MissyS