Aeria Games launches Lord of Ages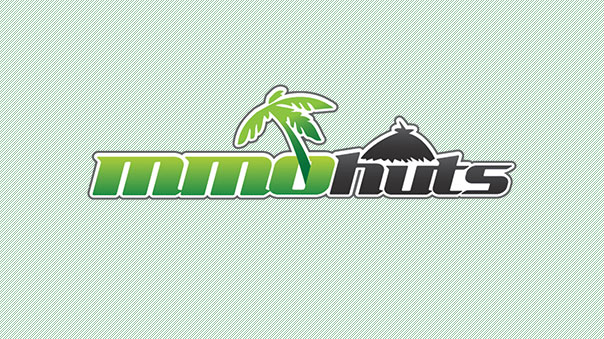 Lord of Ages, a new browser-based strategy, has been launched by Aeria Games on its Aeria Now platform.
Lord of Ages includes army and territory building, resource management, and player versus player battles, including the ability to plunder the wilderness, siege castles, and fight dragons.  The game offers seven territories. A weapon forging system is also in place.
Aeria Games publishes many additional MMOs including Shaiya, Dynasty Warriors Online, DDTank, and Call of Gods.
Lord of Arms Gameplay Screenshot
Source:
Aeria Now Launches New Browser Game Lord of Ages

Updated Version of Free Web RTS Joins Aeria Games Browser Catalog

SANTA CLARA, Calif.  – Apr. 8, 2011 – Aeria Now, a leading global publisher of free-to-play browser-based games, today announced the addition of its newest title Lord of Ages, a Medieval fantasy real-time strategy (RTS) browser game, to its growing collection of titles. Players can instantly dive into action at http://lordofages.aeriagames.com .

In Lord of Ages, players can build armies, conquer territory, manage resource production, and battle against other players. Aeria Now is the first publisher to receive an updated version of Lord of Ages from developers GameGon Technology Holding Inc. The updates enhance Lord of Ages' resource management system, hero recruiting abilities, and the in-game chance wheel.

Lord of Ages unique features include:

Exciting Battle Modes – Train your armies to plunder the wilderness, seize enemy castles or fight dragons as you complete against other players in the Colosseum Tower.
Claim Your Territory – Build your city in one of seven diverse territories, inspired by the geography of the Middle Ages. Each region provides certain advantages, depending on your chosen play style.
Weapon Forging System – Players can define exactly the type of weapon for their needs in Lord of Ages.

Aeria Now is opening its own exclusive server for Lord of Ages only for members of Aeria Games. Lord of Ages, like all games at Aeria Now, is free to play. Players can play Lord of Ages directly through a web browser without downloading a bulky game client by visiting http://lordofages.aeriagames.com .
Mgame USA has announced that Rise of Dragonian Era (RODE) will be entering its last closed beta phase this weekend.
by MissyS
Wargaming.net has announced that World of Tanks will soon release a British tech tree.
by MissyS
Up to 50% off Steam packs
by Mikedot