Dreamland Online closed beta begins November 21st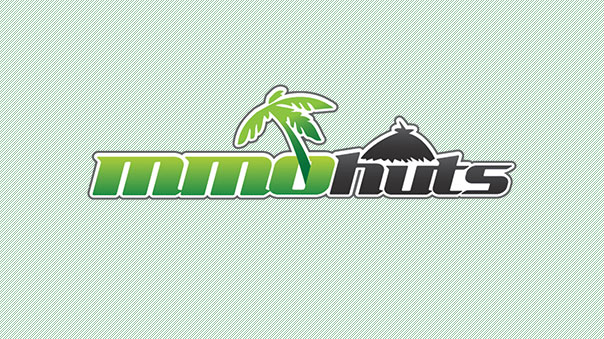 IGG's latest side-scrolling MMO, Dreamland Online, is getting ready to launch its closed beta testing this Sunday, November 21st, at 9 p.m. EST (6 p.m. PST).
The Dreamland Online closed beta does require an activation key, but players won't have their characters wiped at the end of beta testing. This includes alpha testers, of whom only some were selected to participate in Closed Beta based on their Alpha participation. IGG promises plenty of events for testers to come.
IGG publishes several other games, including Angels Online, Wonderland Online, and Lords Online.
Dreamland Online Gameplay Screenshot
Source:
Dreamland Online: It's Closed Beta Time!

The highly anticipated new 3D arcade style free-to-play MMORPG, Dreamland Online, will officially go into Closed Beta on November 21st at 9:00pm EST (GMT-5)! If you enjoyed the amazing experience that was the Alpha Test, then clutch a Closed Beta key!

Click here to get your key! http://do.igg.com/event/betakey/

Notes
1.Character data will be retained in Closed Beta. No more server wipes, everything you do during the Closed Beta will be kept!
2.A limited activation key is required to participate in the Closed Beta. Some Closed Beta keys have already been given out, so if you don't have yours already, were sorry but you may miss out on this historic event.
3.Some picked hard-core testers who participated fervidly in the Alpha Test do not need a new activation key. They simply need to log in with their registered account (from the Alpha Test) when the Closed Beta starts.
4.Tons of exciting events and rewards await those participating in the Closed Beta. Make sure to check them out!

About Dreamland Online
Dreamland Online is a 3D side-scrolling, anime-style free-to-play MMORPG, developed by IGG over the past few years. Dreamland Online includes a wide variety of unique, cute elements that are sure to wow gaming fans around the globe as they take a trip into a world of fantasies spun variously from the darkest recesses of the mind or the wildest flights of fancy.

Stay tuned to http://do.igg.com for more information and all the latest news on Dreamland Online.
Next Article
Discover loads of armies, arsenals, and aliens for the heavily anticipated Soldier Front 2!
by MissyS
TSW does have a terrific story, but not as many people know about the game as perhaps should.
by Ragachak