Dream City update coming soon to Tales of Pirates II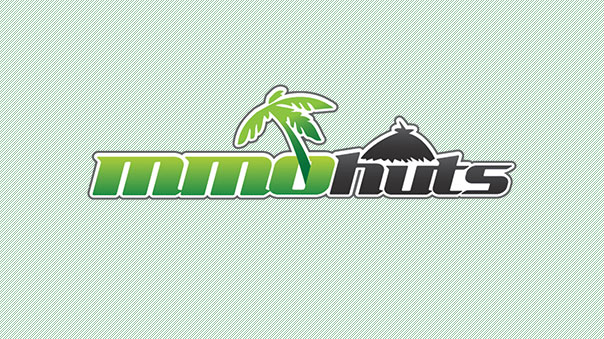 Still in Closed Beta, Tales of Pirates II is working on a new "Dream City" update.
Dream City will be the fourth major city in TOPII, and will include over 50 NPCs, treasures, and some special secrets. New unique quests will be available in the Dream City as well. Also available in the new area are three new equipment types – Bangles, Belts and Cuffs – which can be crafted by fulfilling the requests of NPCs found on the island city.
Tales of Pirates II Gameplay Screenshot
The Original Press Release:
Tales of Pirates II: New Dream City Underway

Tales of Pirates II, is currently in Closed Beta and players are having a splashing good time. Part of the joy of being a pirate is the chance to go on exciting voyages into uncharted waters. Since it's not just about where you go, but what you do when you get there, ToP II promises plenty of surprises for everyone to explore on the new Dream City.

The Dream City will be the fourth major city in ToP II. It may seem like an island paradise, but its beauty conceals many dark secrets. To help players discover them, there are more than 50 NPCs to interact with. Tons of treasures and exhilarating adventures await those brave enough to set foot in this mysterious new land.

New Equipment Slots
Along with the debut of Dream City, the ToP II team is adding new equipment slots. Pirates can prepare themselves for the battles ahead by equipping Bangles, Belts and Cuffs. These pieces of equipment can only be found in Dream City. Complete the tasks assigned by a local NPC to gather the materials needed to craft these special items. Once equipped, the new items will give players a competitive edge that others will envy.

New Unique Quests
A paradise like Dream City will always be the target of ambitious pirates who have their larcenous hearts set on plundering its treasures. Help protect the island's residents against invasions to earn special rewards.

With more content than you can shake a peg leg at, the fun never ends In ToP II. Join the TOP II Closed Beta today and experience the joy of being a pirate!

About Tales of Pirates II
Tales of Pirates II is a new adventure game set in the age of the Vikings. It's a time of great discoveries and also great brutality. Roam the vast oceans of northern Europe and engage in intense battles, using technological superiority and magical powers to determine who will claim mastery over the seas.

Visit http://top2.igg.com to see screenshots, learn about game features, and get in on the forum discussions about this exciting new game. Visit http://www.igg.com for more about IGG's growing family of games.
Next Article
Perfect World Entertainment has announced that the closed beta test for RaiderZ is under way.
by MissyS
Forge of Empires Comes to Kindle Fire Devices
by MissyS